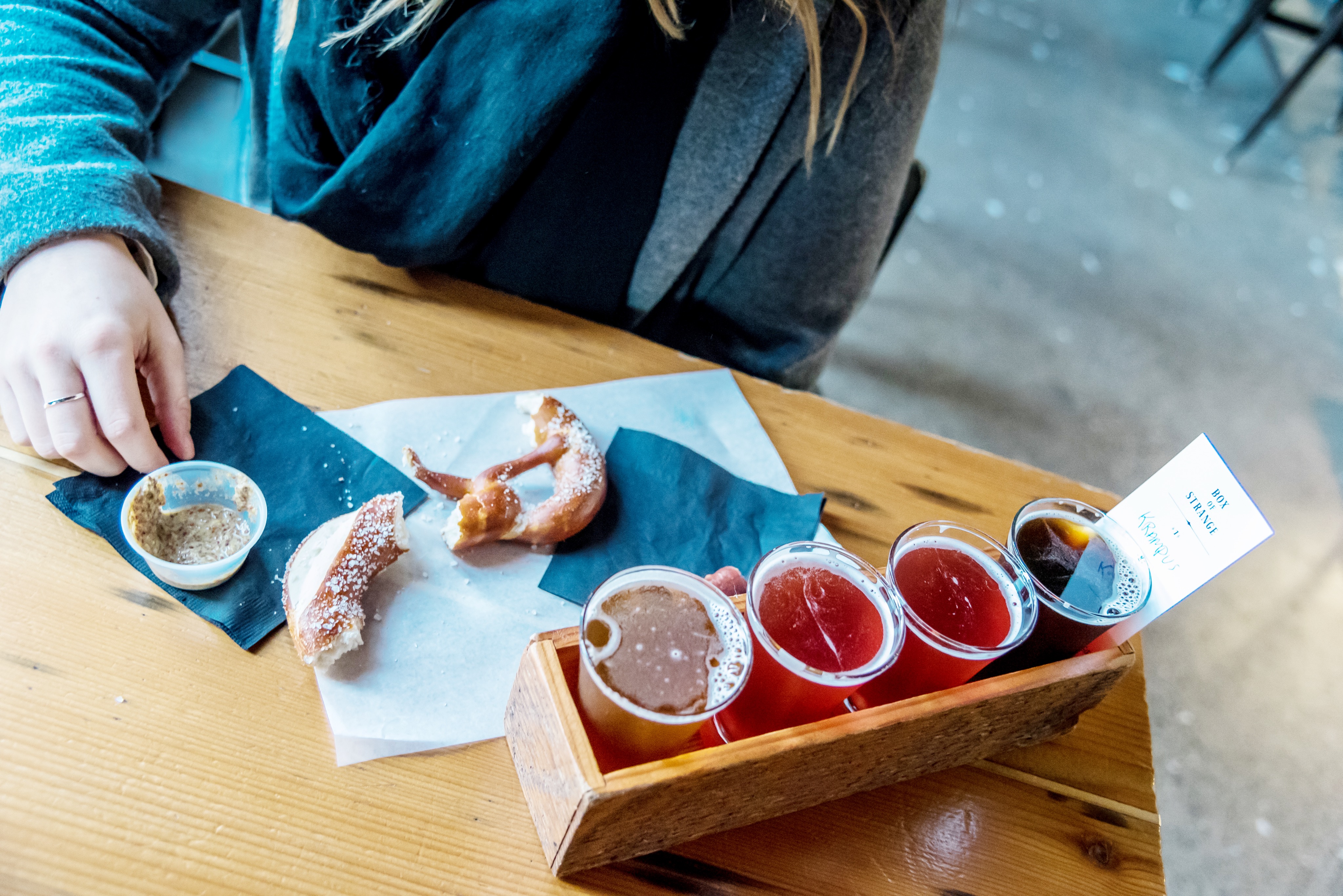 VANCITY is becoming a hot spot for craft breweries so we had to include some of our favourite breweries in our holiday guide! One of the many reasons we love the #EastVan neighbourhood is because of its close proximity to so many local breweries. With that said, local breweries are popping up all over Vancouver. Looking for something fun to do with guests in town? Take them on a holiday brewery tour! Here are a few holiday theme'd beers you must try.
In true Strange Fellow fashion, they have decorated the brewery with an upside down Christmas tree and its decorated with confessions to the Krampus. So go confess your darkest secrets while drinking their delicious dark beer! We also highly recommend their pretzels, so tasty.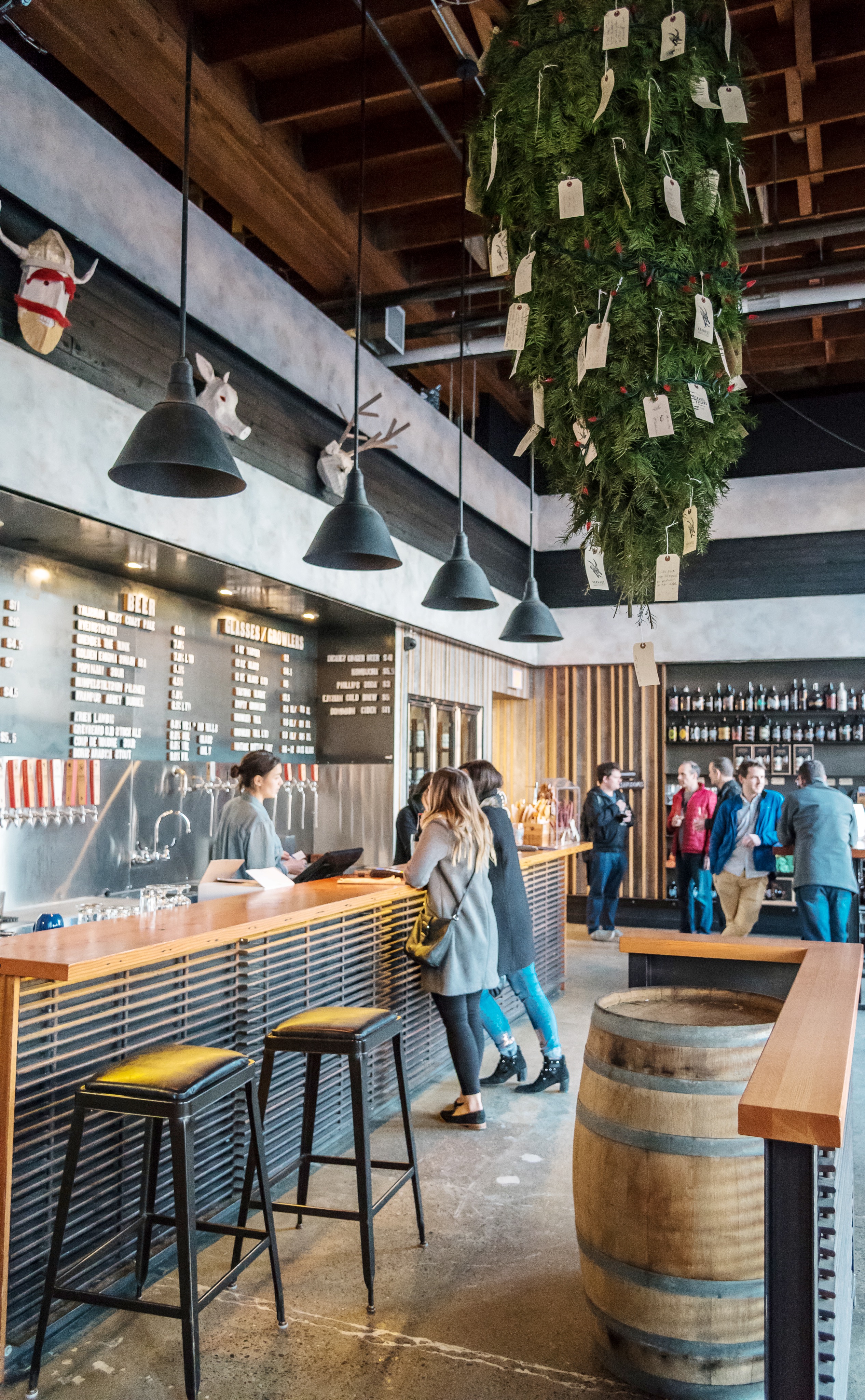 2. Whistler & Craft Collab: Snowed in White IPA
Not only is this beer delicious but for every glass of this beer sold $1 will go to support the Greater Vancouver Food Bank. So you can drink beer and give back during the holidays all at the same time! Doesn't get much better than that.
This Winter Ale is an ode to the Belgian Tripel. Apple and citrus aromas along with a toasted malt character make for a refreshingly different holiday brew.
So curl up closer to the steam pipes and warm up for the festive season.
4. Dogwood Brew: Winter Spice
Now we know many people associate pumpkin spice with fall but pumpkin pie is delicious at any holiday! Make sure to stop by and get your Winter Spice fix.
The apres anything beer! After a full day of Christmas shopping at the Public Market (using our Holiday Guide, of course) stop by for an apres beer. You could call it the ultimate winter comfort brew, perfect with cream-based soups and other winter comfort foods.
We can't forget about Parallel 49's Seasonal Release of Rock the Bells. Hopefully this beer will be the only thing sour about your Christmas!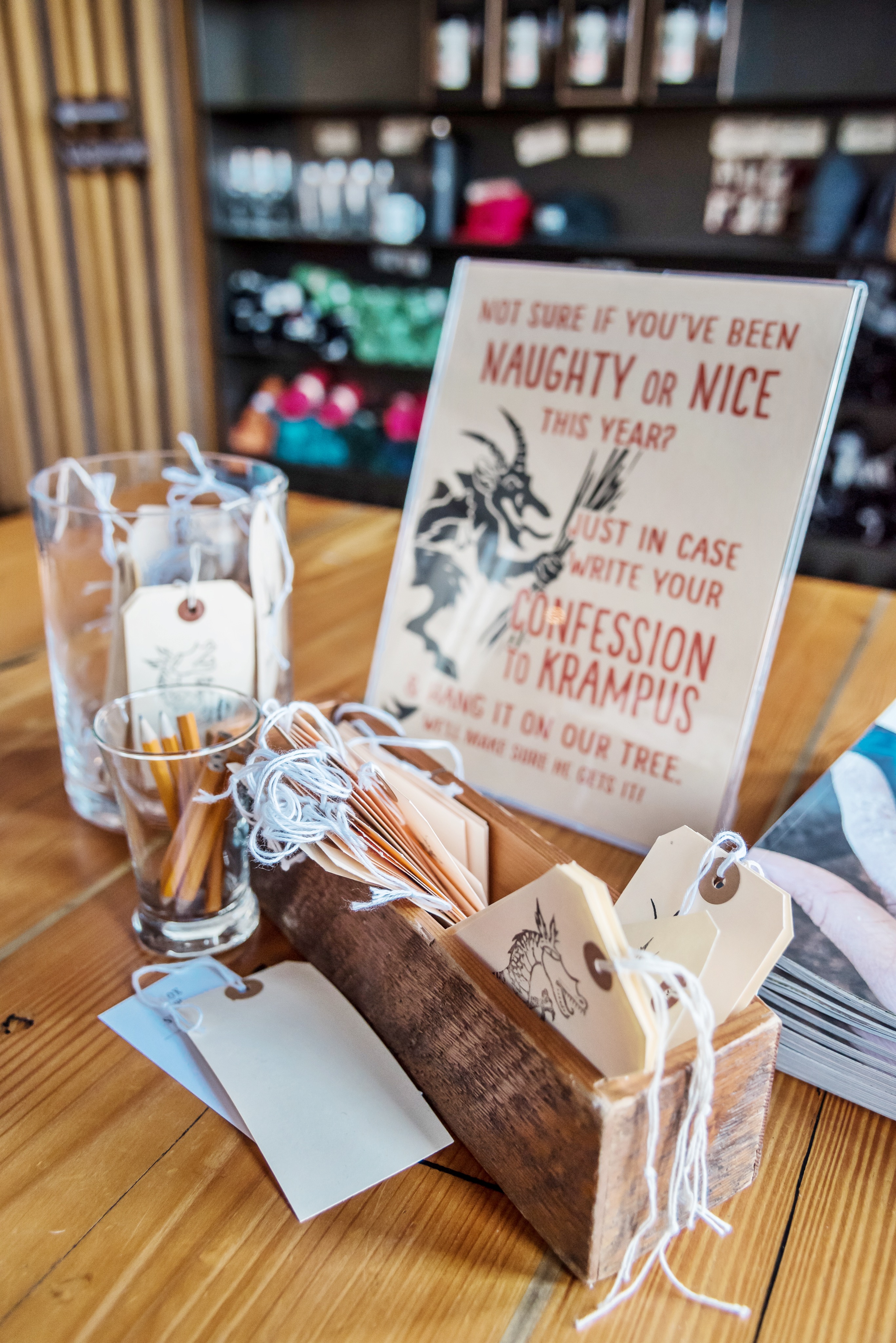 Happy Holidays!
Photos by Katy Mackenzie !