Yaletown is known for being on the more trendy neighbourhoods in Vancouver with brick buildings and warehouse conversions scattered throughout. Ever wonder how Yaletown got its name? Well when the railway moved its construction equipment and repair shops from Yale in the Fraser Canyon to the railway's western terminus of Vancouver the area became Yaletown. In the 1980s, young urban professionals discovered that the old warehouses were convenient, inexpensive and attractive. Still to this day, many young professionals love the aesthetic, loft-style residences and industrial buildings that make Yaletown unique.
Our office is located in the heart of Yaletown at 1152 Mainland Street. The brick building is iconic with oversized windows and the large numbers printed on the building. The building was originally a factory and warehouse in 1912 then in the 1940s was used as a space to manufacture elevators.
We love the character of Yaletown, the amazing restaurants surrounding and central location, which makes it easy for us to hop from appointment to appointment.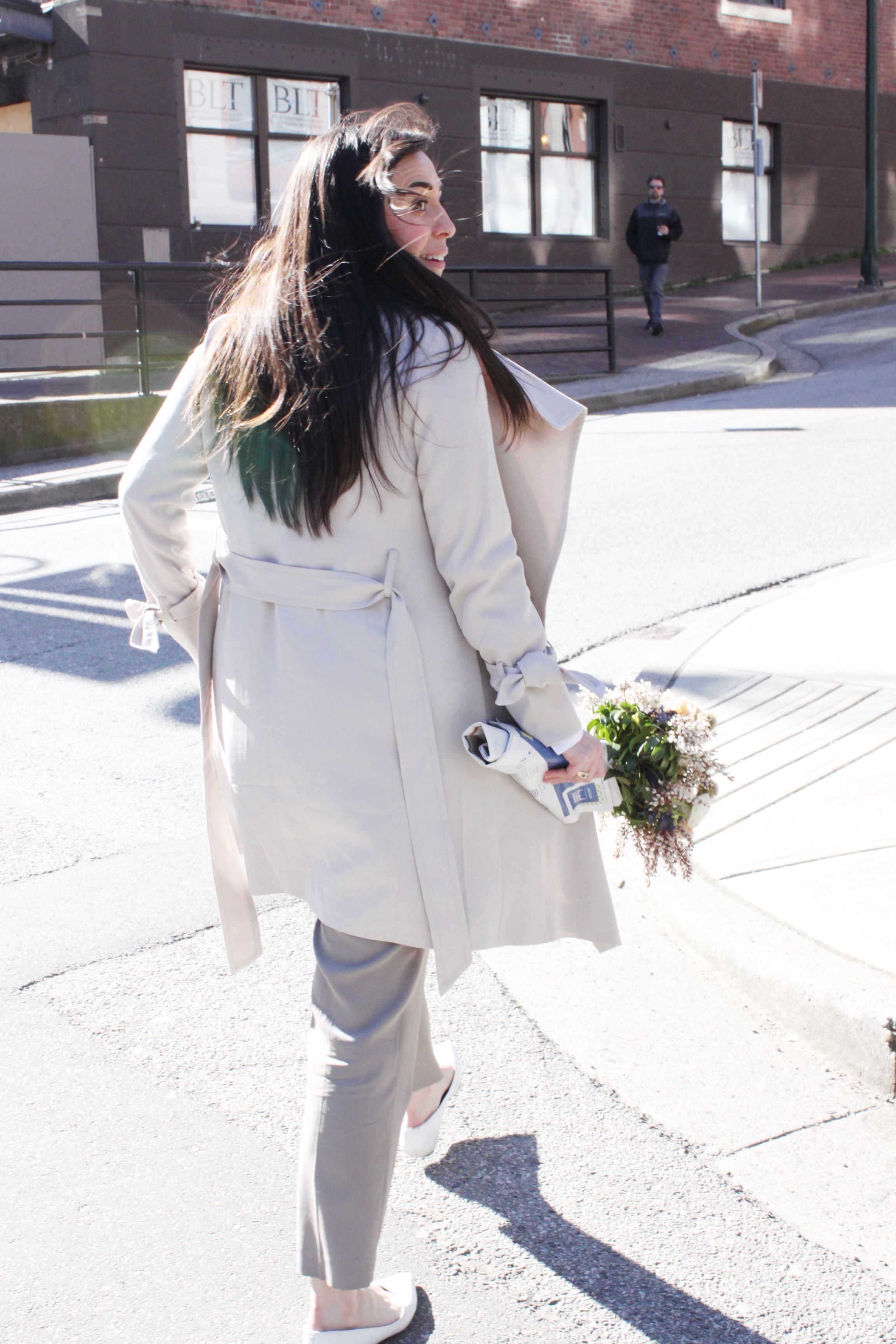 Bronwyn & Katie on our team both live in Yaletown and love the area! So we decided to sit down with Bronwyn and ask her about Yaletown life.
What made you decide to live in Yaletown?
I originally moved to Vancouver from Calgary. The area we lived in was not very walkable and to get anywhere you needed a car. So when we were looking for places to live in Vancouver, a huge priority for us was finding a place in the heart of Vancouver, where we could walk to work, restaurants and parks to get that car free experience. We don't have kids and felt it was convenient for our lifestyle.
We also chose Yaletown because a lot of the buildings were newer than Kitsilano, West End and Fairview. As well, being in the heart of Yaletown, meant that we were equal distance between two bridges to get out of downtown. Traffic is inevitable in downtown Vancouver so we liked the fact that if we needed to head east we could take the Cambie Bridge or if we wanted to head south we could take the Granville Bridge.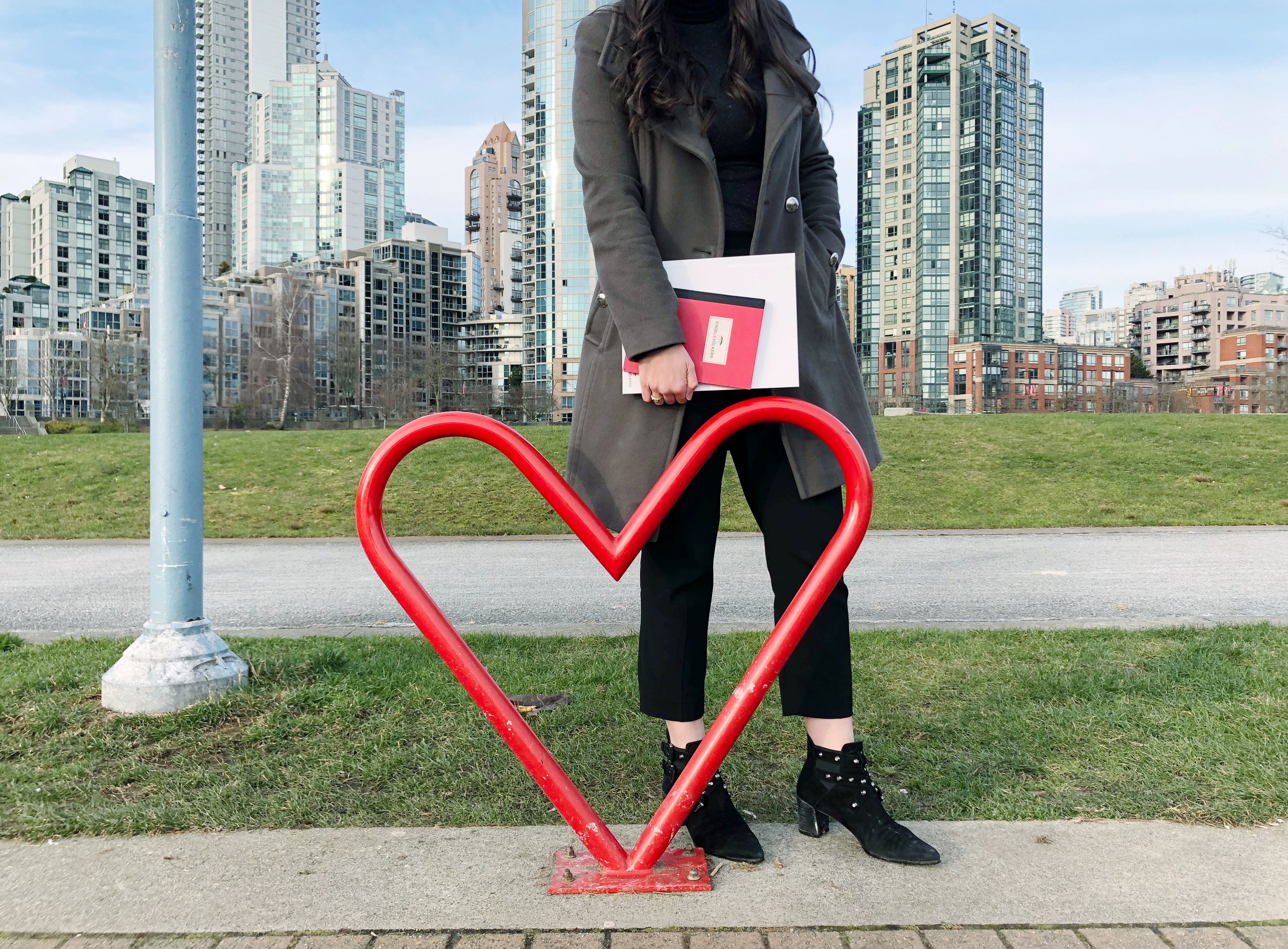 What is your favourite restaurant in Yaletown?
That's a hard question to answer! Honestly, it depends on who I'm with and how much I want to spend.
One of my favourite lunch spots is House Special - you can actually find a lot of people from our office perched up for lunch. The vegan pho is one of the best in the city (in my opinion)!
If I'm going out for a nice dinner and want to go somewhere a bit more expensive then Minami is a classic.
I also love the Wine Bar at Provence for a Friday afternoon drink by the Seawall on a sunny day. It's the best!
If I'm on the go and want something quick and delicious then Tacofino is a definite go-to.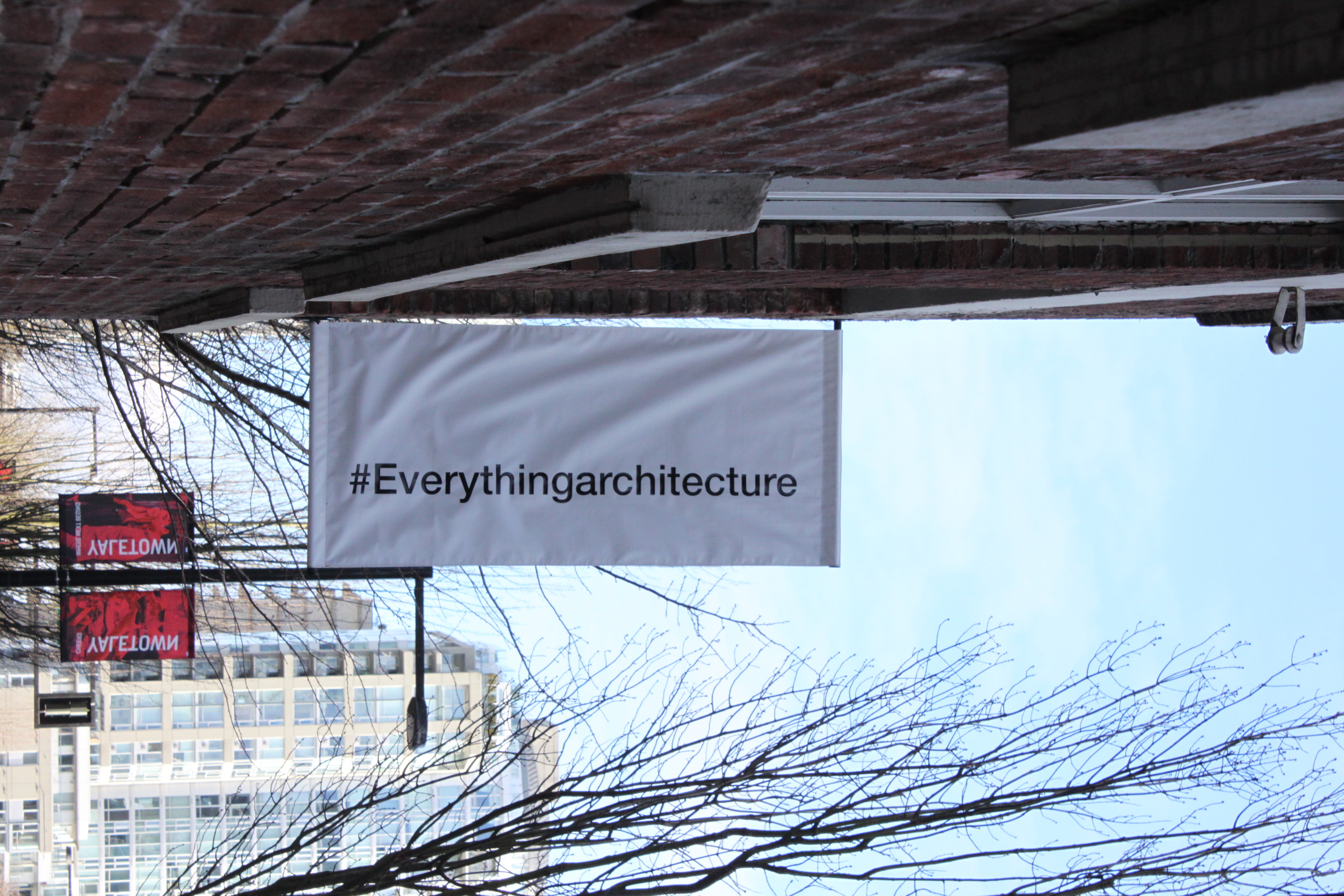 In your opinion, what are some of the best buildings in to live in the Yaletown area?
Some of my favourite buildings are The Grace, The Donovan, The Marinaside buildings and Del Prado or Alda.
The Grace is stunning and an architecturally gem.
The Donovan is where I lived. Cressey is a great developer, the building has air conditioning and we loved the community in the building. All of our neighbours were so friendly!
The Marinaside buildings are all about location. You're right on the seawall, waterviews, all your daily amenities at your doorstep - it's a great lifestyle.
Del Prado or Alda are Yaletown classics. If you're looking for a loft style, heritage conversion then these are perfect!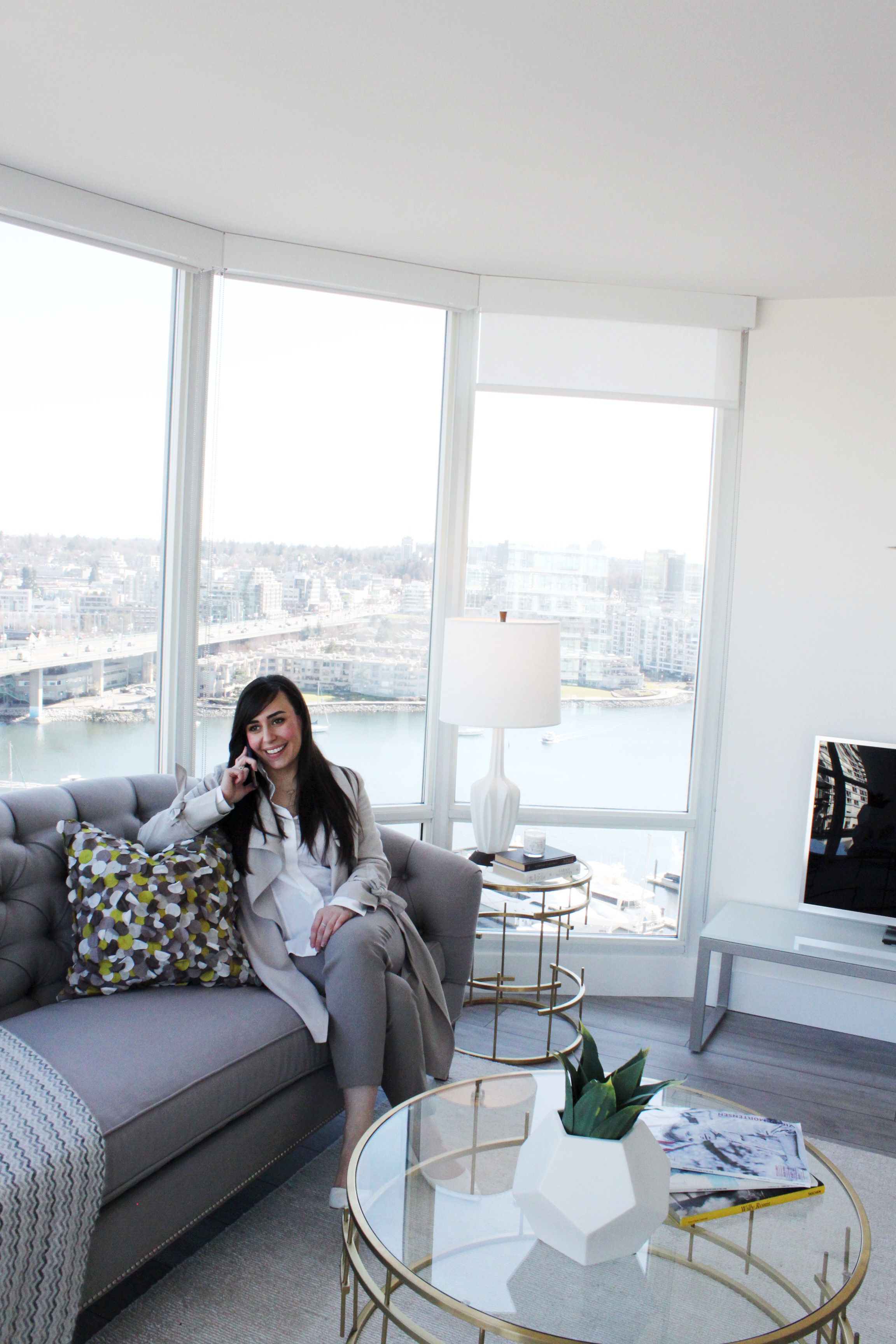 What's something people may not know about Yaletown?
I think Yaletown has a reputation as being 'stuffy' or 'pretentious' but that couldn't be further from the truth. When I moved here, I was pleasantly surprised by how many families live in the area, how active the community is with art installations and the Business Association. The community is very vibrant and fun! The streets are always filled with people walking their dogs to the numerous parks in the area.
I also love how a lot of the restaurants and shops are locally owned. The owners are present in their shops and interact with the community. For example, Swirl is an amazing wine store and when you go in their allow you to do wine tastings and are very knowledgeable and helpful.
All in all, I think the community is warm and welcoming!
What does the perfect Friday in Yaletown look like for you?
Wake up - walk to Spin Society for a workout
Have a coffee Milano coffee at Angus T (they have the best Soy Latte in town!)
Walk to work (you can find us at 1152 Mainland Street)
Have a quick lunch at House Special
Pick up a client gift at the Cross Designs
Enjoy an afternoon drink at the Wine Bar at Provence
Get dinner on a patio
If there's a Canuck's game on/concert/White Caps Game, then walk to BC Place or Rogers Arena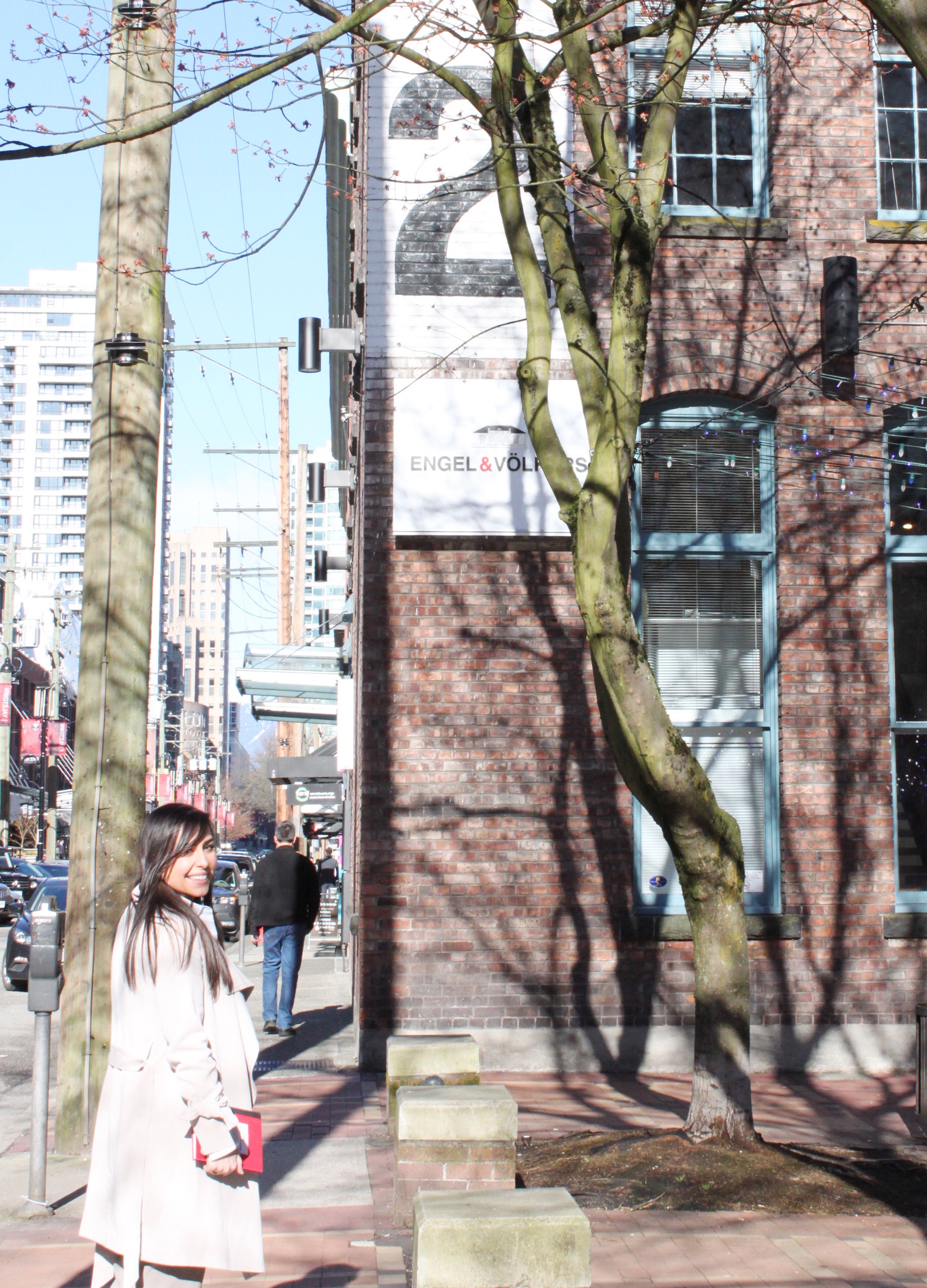 The best part about living in Yaletown is that you can access any other part of the city easily through the Canada Line, public transit or walking. BC Place, Parq Casino, Rogers Arena, Queen Elizabeth Theatre are all so close!
We hope you enjoyed this inside look at the Yaletown lifestyle. Leave a comment below and let us know what you think! Do you have a favourite spot in the area?