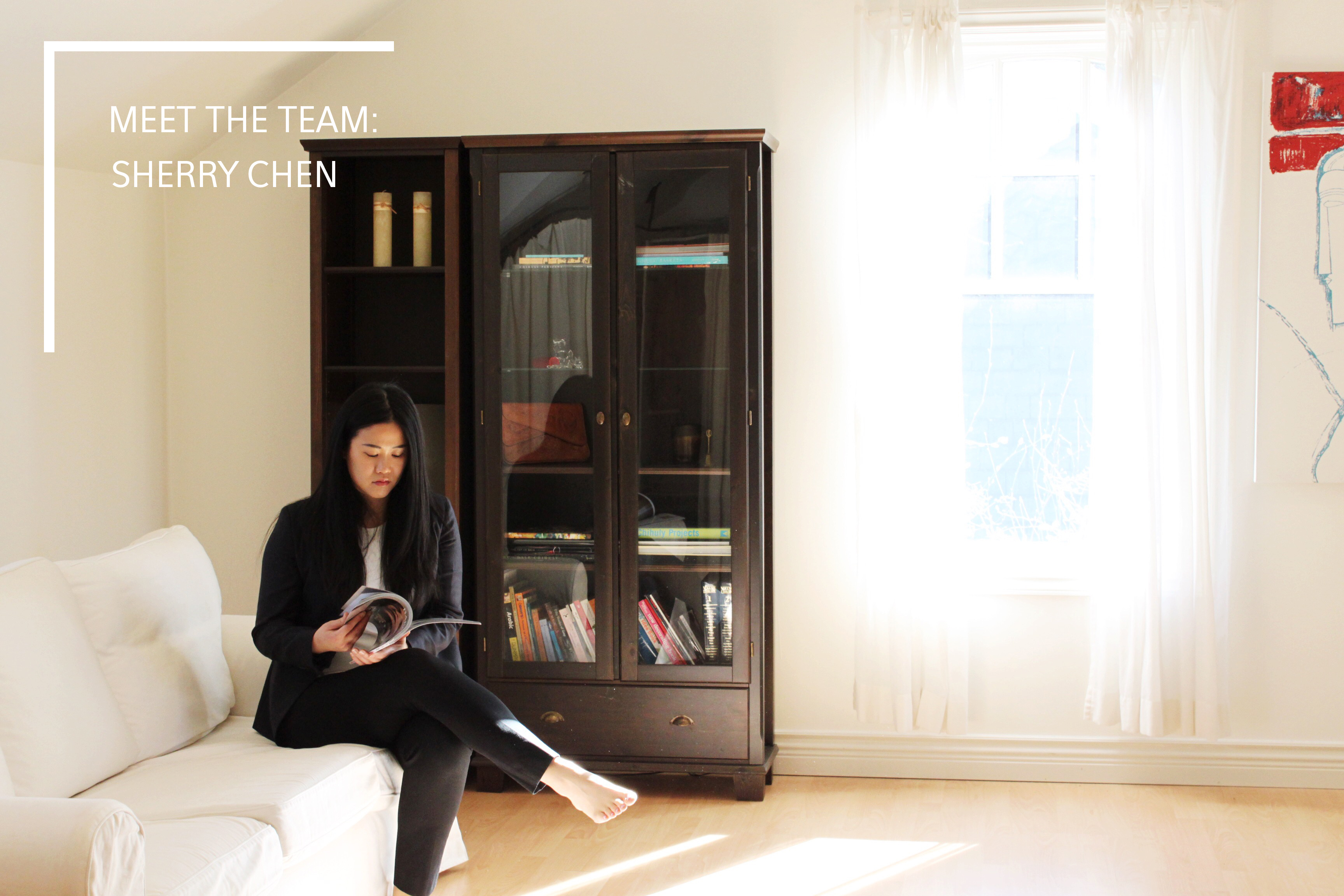 Next is the elusive, Sherry Chen! Sherry has been with the VANCITYliving team for many years now but let's get to know her a little better! Whenever you get the chance to talk to Sherry, she always has an interesting story or fun fact to tell you. Or she's with her dog Parker, who has become a well known member of the VANCITYliving team.
Where is your hometown?
I was born in Taipei, Taiwan! When I was born, my grandparents had already immigrated to Vancouver so growing up I spent most of my summers visiting Vancouver until I officially moved to here with my family in 1993.
Where did you go to school?
I grew up in Shaughnessy so I attended Shaughnessy Elementary then went to Prince of Wales Secondary. I then attended UBC and BCIT for my post secondary education.
What did you study at school?
Political Science at UBC then went on to get a degree in Broadcast Journalism from BCIT.
What was your first job?
Teaching English in Taiwan in the summers during high school! It was a very rewarding first job.
When and why did you get into real estate?
I got into real estate in 2010. I grew up in a heritage home and had always been fascinated with the building structure of different types of homes as a result. So I felt like real estate was a natural fit!
Why did you decide to join VANCITYliving?
I was actually just getting into the industry and I was given an office tour. I walked by Mike and Shawn's office, and after chatting, we realized we had some mutual friends. I interviewed with them and really liked how down to earth they were and felt like it was a good match!
What do you like most about Engel & Völkers?
I like the brand, it's classic, it's elegant and I like the vibe the brand promotes as well. The atmosphere in our office and even more the people I get to work with are amazing. I get to bring Parker to work, which is a huge plus!
What does a day in your life look like?
I usually start my morning off by checking emails. Being in real estate, we get A TON of emails and phone calls! Communication is key.
Then I will go for a run, hit the gym or walk my dog Parker. It's a great way to start the day and get you energized for what's ahead.
After that, I will see if there are any open houses to check out that morning and visit a few properties to preview for my clients.
The afternoons are usually spent meeting with clients or catching up with people I know in different industries. Having connections with people from various industries across Vancouver is a great way to network! If I'm not doing that, it's usually because I'm out doing showings with clients on properties or of the properties I have listed.
What do you like about working on a team?
I like the support of the team. I have been on the team for almost 8 years and it's nice to have co-workers which are like your family and we also encourage each other and motivate each other to be better together.
What advice do you have for someone looking to get into the industry?
Be prepared for some long hours! Working with a team is a great place to start because even if you're new to the industry you still have an experienced team helping you along the way.
What do you do in your spare time?
Sweating it out at the gym! It's the best way to destress and clear your mind. Playing with Parker and taking him to the park or biking around the seawall. At night I love to watch scary movies.
What's your favourite restaurant in Vancouver?
Sandbar, Kishimoto, Ajisai or AnnaLena to name a few.
What do you love most about selling real estate in Vancouver?
What I love the most about this industry is the fact that I get to meet so many different kinds of people in different industries, from different countries and hear their stories while helping them find their dream home!
Favourite coffee shop?
Cafe Artigiano! There is one right by our office. Hint hint if anyone wants to grab a coffee!
If you could live anywhere else in the world, where would it be and why?
London! First of all, the architecture and vibe of the city are amazing. Also, I love how easy it is to travel to other cities in Europe from there.
Favourite food?
Noodles for sure.