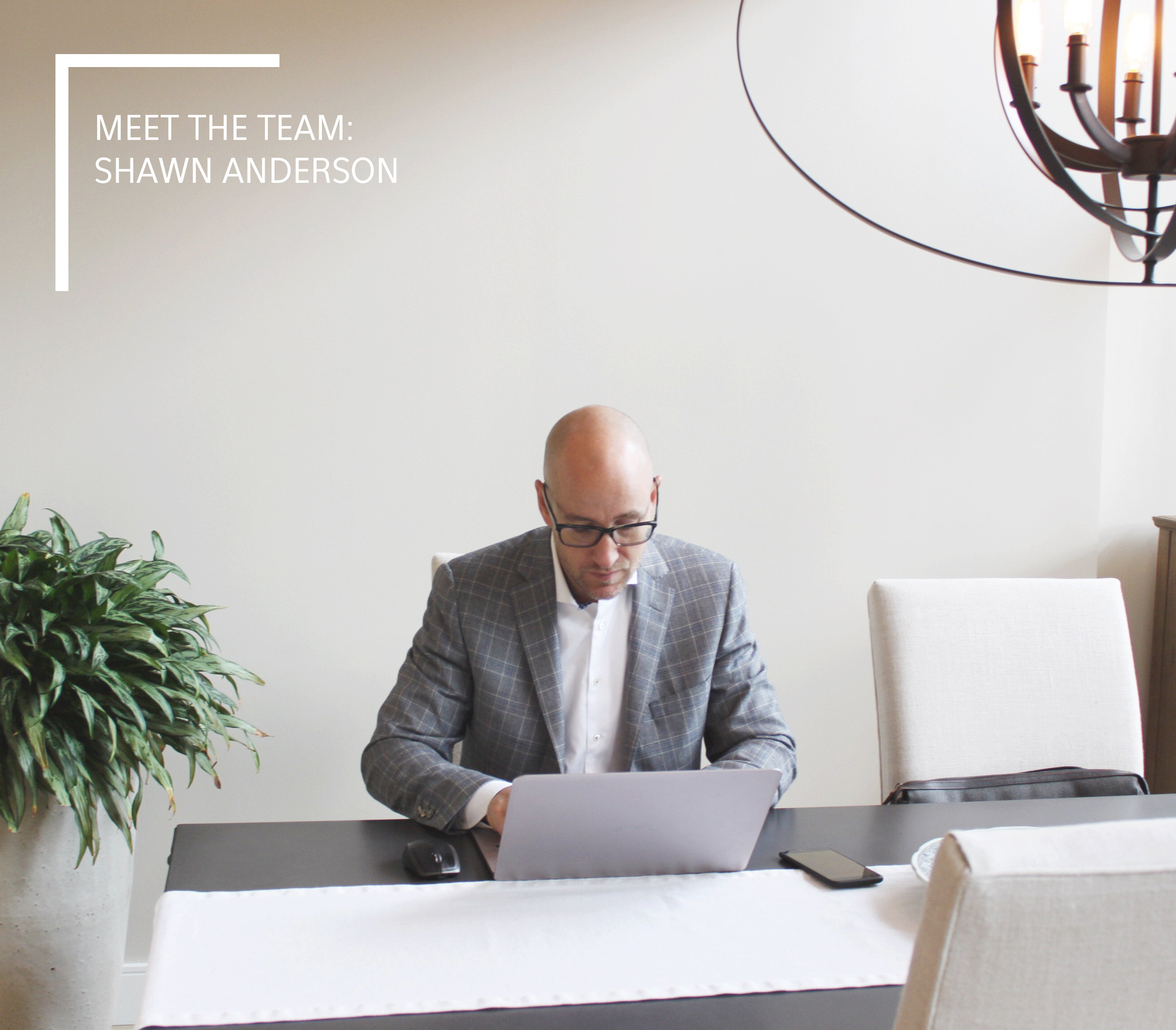 Last but certainly not least in the Meet the Team Series is Shawn. Shawn is the co-founder of VANCITYliving and a huge asset to our team. His analytical mindset, attention to detail, industry awareness and background in appraisals & engineering, are just a few of the reason why we love having him on the team. You can usually find Shawn up bright and early doing Crossfit or enjoying a cocktail at the Vancouver Club.
Now back to the basics, Shawn was born and raised in Parksville - a small town on Vancouver Island. He later up and moved his life to Vancouver, where he went to University, got his real estate license and has lived ever since!
What was your first job?
The classic lemonade stand and newspaper delivery boy.
Where did you go to school?
UBC Vancouver - which is actually where I met Mike circa 2002. I studied materials engineering and business with a specialization in Real Estate. Big numbers guy!
When and why did you get into real estate?
2008! I actually started as a real estate appraiser for banks and lenders.
Why did you decide to join forces and start VANCITYliving with Mike?
Mike actually poached me. I was planning to go into commercial real estate from my then appraisal job. I dragged it out for a couple weeks while I interviewed with some commercial brokerages (I don't think Mike knows this… (oops!) then shook hands with him at Gene Coffee Bar on Main/Kingsway in 2010.
What do you like most about Engel & Volkers?
The branding! It's clean, beautiful, and international. The Vancouver office is stunningly beautiful, heritage brick and beam warehouse conversion and to top it off, it's full of great people with a massive amount of knowledge and experience that never fails to inspire me.
What advice do you have for someone looking to get into the industry?
Be prepared to work every day, weekend, and night for several years.
What does a day in your life look like?
Wake up around 6am.
Have breakfast and a coffee, read the news and emails.
Then hit the gym for 7am (my gym is super close).
The day is then full of showings, emails, phone calls, and appointments.
Bedtime is always later than it should be, usually between 10:30pm and midnight.
What do you love most about selling real estate in Vancouver?
Meeting people and stepping inside amazing homes.
Where do you see yourself in 10 years?
Doing exactly what I'm doing now, with hopefully a few more days and evenings off.
What do you do in your spare time?
I go to the gym, ride my bike on the Seawall with my wife Dana, and am an active member and board director at the Vancouver Club.
Favourite restaurant in Vancouver?
This is an impossible question, I can't pick just one... But my favourites are Pizza Farina, Minami, St. Lawrence and The Mackenzie Room to name a few. The list could go on forever.
Favourite coffee shop?
JJ Bean, Pallet (the ricotta and avocado toast is deadly) but I seem to always visit Starbucks out of convenience with that whole mobile ordering app...
What is one of your favourite neighbourhoods in Vancouver and why?
Downtown and Olympic Village for walkability and having everything so accessible. Growing up in a small town where everything was a car ride away makes me appreciate the convenience of these areas even more.
Secret Talent?
I can fix almost anything.
If you could live anywhere else in the world, where would it be and why?
New York or coastal California. I guess there's a reason I keep going back to visit them!