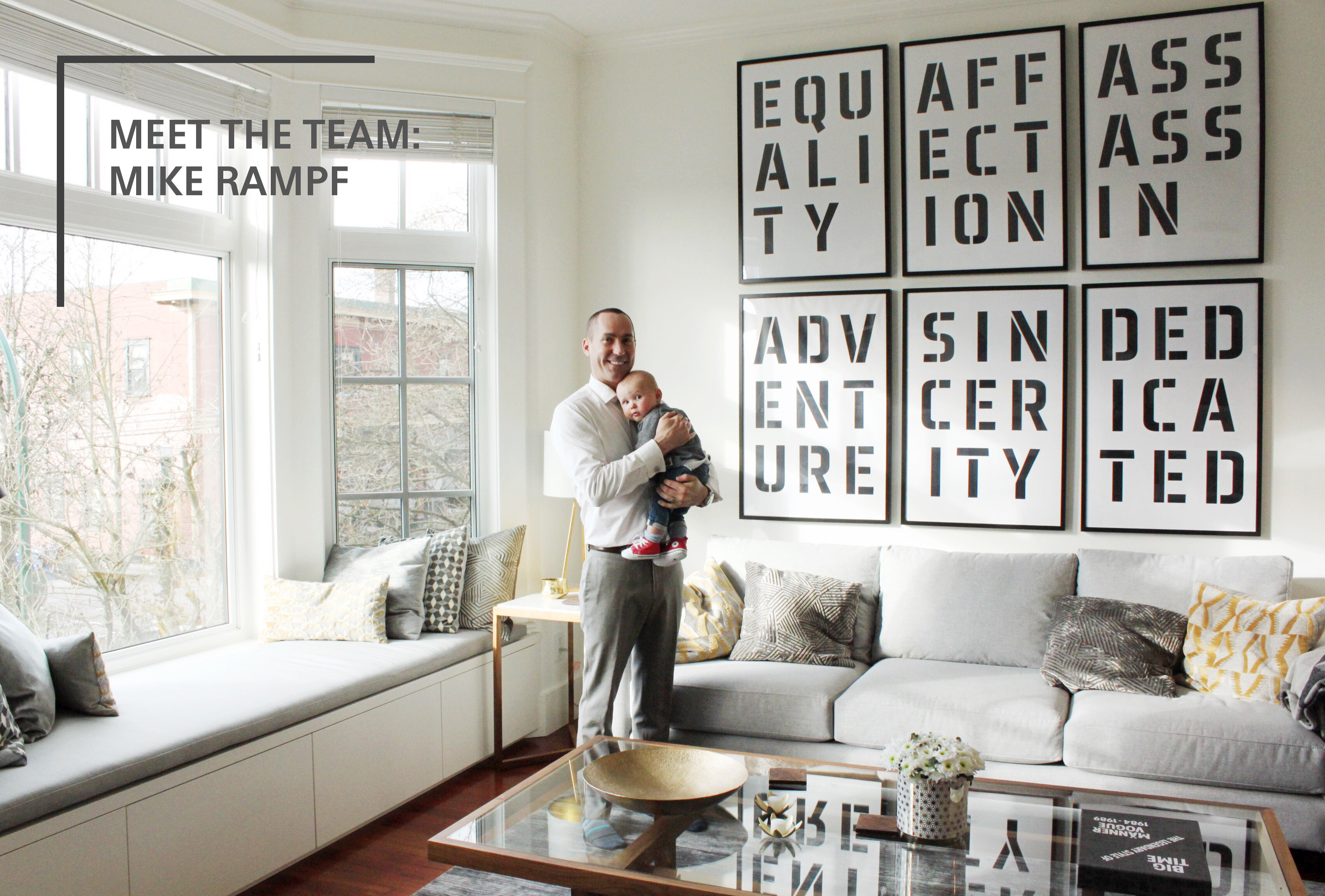 Considering Mike is the founder of VANCITYliving, we thought it would be fitting for him to start off our series, Meet The Team. On a regular basis, we get asked "what is Mike's accent"? So it only seems right to start here and help answer this question for you!
Mike was raised in a town just outside of Johannesburg in South Africa. Later in his childhood, Mike and his family moved to Kitsilano, where he has lived ever since and is raising his own family.
Now if you know Mike, some of these answers might be obvious but hopefully you learn something new today!
What was your first job?
I worked at McDonalds - for 40 minutes as a cashier then quit. The job wasn't for me...
Where did you go to school?
I attended the UBC Sauder School of Business and specialized in Marketing.
When and why did you get into real estate?
I got into real estate in 2005. However, since I was 18 years old I've always had a passion for building relationships and helping people.
What do you love most about selling real estate in Vancouver?
I love working with families. I like to be the one standing in their corner, advocating for them so that they get the best deal and product on the market. Having a family of my own, makes me want to help look after other families and make sure they are taken care of.
Why did you start the VANCITYliving team?
Having a team is a great way to leverage my time and help more people out. We are able to support each other and ensure our clients are receiving the best service possible. You also get the experience and knowledge of 4 agents when working with one of us.
I also love to mentor people and help them learn from my experiences in the industry.
What advice do you have for someone looking to get into the real estate industry in Vancouver?
Being a real estate advisor is not a part time job - this is a full time lifestyle and career. You always have to be on. Your phone will ring at all hours and you will be writing offers at anytime, any day. However, this career is very rewarding. If you work hard, you can play hard.
If you ever have any questions or looking for some mentorship, my door is always open.
What do you like most about being apart of Engel & Völkers?
The sophistication of the brand. With that comes a high level of expectations in regards to their advisor. They want us to strive to offer the best service we can. As well, the elite international exposure and network. The network is filled with experienced and professional realtors across the world.
Where do you see yourself in 10 years?
Selling real estate and continuing to improve the standards and expectations of the industry.
What do you do in your spare time?
Spending time with my family is always number one but playing tennis with friends down at Jericho, doing photography lessons, snowboarding with my business partner Shawn or driving fast are just a few of my other favourite things.
I also love to play with my Bengal cats - Larry and Jane, watch Stranger Things or go Go-Karting, which I guess goes along my need for speed.
Favourite restaurant in Vancouver?
Either Nook because it's delicious and close to home or Savio Volpe.
Favourite coffee shop in Vancouver?
49th Parallel
What is one of your favourite neighbourhoods in Vancouver and why?
No surprise here - Kitsilano!
I live in Kitsilano, so maybe I'm bias but I love the sense of community here. The architecture is cool, the proximity to the beach and being able to walk to great restaurants like Nook is my kind of lifestyle. A lot of my friends and family live nearby, as well as amazing schools and parks, which is why I've chosen to raise my family here. We also feel very safe here and we are close to parks for when my son gets older.
What does a day in your life look like?
I wake up around 6am then go to the gym with my son, Finnley (I like to put him on my stomach and do sit ups with him - he thinks it's fun). Then we eat breakfast with him and put him down for his first nap of the day.
I'm usually in the office before 9am, whether that is my home office or the EV office. The morning is full of previewing properties, putting out fires and selling homes.
In the afternoon, I always try to have lunch or coffee with a friend, peer or network.
Then more meetings, previewing properties and selling.
I always try to be home for dinner with my family, where all 3 of us eat dinner around the table.
The evenings are dedicated to time with family!
Then once Finnley is off to bed, I either work from my home office, relax with a glass of wine or play backgammon with my wife.
What's your favourite food?
Biltong! It's South African beef jerky.
Any secret talents?
I can juggle pretty well!
We hope you enjoyed this post and learned a little more about Mike and his journey in real estate! If you have any questions about getting into the industry or need some advise, feel free to call us at anytime.
604.616.0115