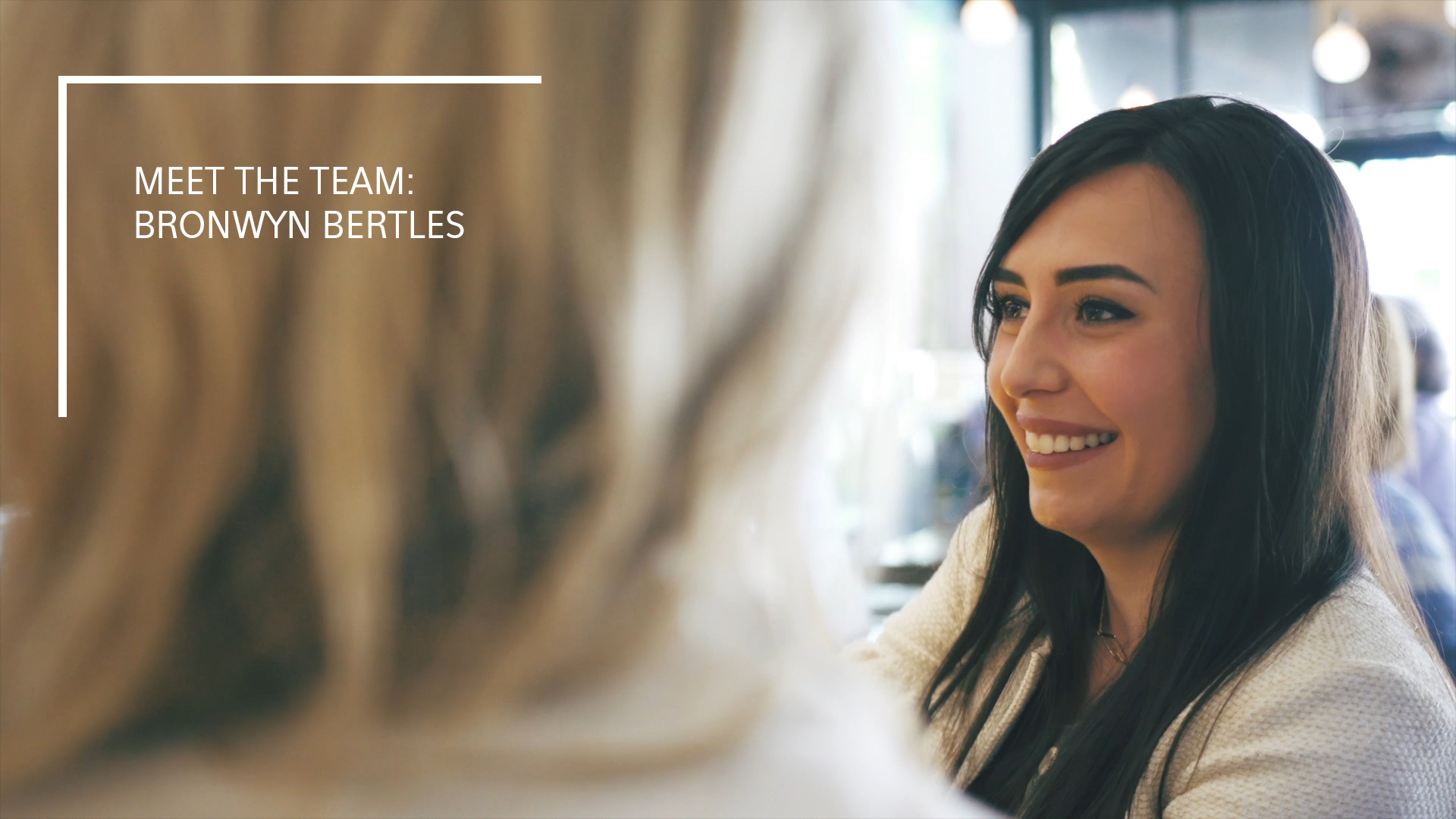 Next up on the list is our killer bee, Bronwyn! Bronwyn is a social butterfly so if you haven't met her, you've probably seen her around town or heard her voice on a nearby patio.
Here is some background on her before we dive into the questions. Bronwyn was born and raised in Edmonton, Alberta then moved to Calgary post graduation. Shortly after, she decided to pick up her life and move further west to Vancouver, where she has lived ever since!
What was your first job?
I actually started a small catering company as kid! We went door to door at local restaurants selling homemade goodies from my grandma's recipes. My grandma lived next door, so she taught me how to make each item. We weren't allowed to use the flour in our house, so my mother gave me a small 'loan' to buy ingredients.
I had my own section in the pantry to keep my ingredients separate and as we made money, I slowly had to pay my mother back for the loan. I was very strategic about the recipes I chose and made sure to only make items that required the least amount of ingredients to save money. It was a great learning experience!
Where did you go to school?
I went to the Concordia University of Alberta where I studied Business Management and graduated with honours. I specialized in finance and marketing and was the president of the student business association!
I chose the school because I had a partial soccer scholarship. We won nationals in my final year, which was definitely one of my proudest moments in university!
When and why did you get into real estate?
I've always had an interest in real estate. In university, I worked with a REALTOR in Edmonton doing administration work. During this time, I was able to get a good sense of the industry and understand how things worked. It also made me realize that I wanted to have a career where I could help people while also being an entrepreneur. Following this, I worked as a Property Manager for a year.
In 2012, I got my real estate license.
I love meeting people and helping people achieve the massive milestone that is buying a home. Since I did my degree with a specialization in finance, I understand the importance of this long term investment.
What do you love most about selling real estate in Vancouver?
For so many reasons! Vancouver is such a beautiful city, I love exploring new neighbourhoods and checking out the killer views. Coming from selling real estate in Calgary, Vancouver has a wide variety of products from heritage homes to condos and townhouses. I also love that you can walk three blocks and the neighbourhoods are completely different!
Why did you choose to be a part of a team?
The real estate industry is complex and constantly evolving from strata documents and zoning changes to new government rules and regulations. Having a team provides me the support I need to fully comprehend the changes and ultimately provides my clients the best experience possible.
I also love the accountability! They push me to work harder and smarter. As well if I'm away, there is someone to help look after my clients.
I came from a team background playing elite soccer, so I've always loved the collaborative side of things.
How did you join the VANCITYliving team?
In Calgary, I worked for a team so when I was moving to Vancouver I knew that I wanted to join one here. I took to google to find the top agents in the city but there was a lot of 'noise' on the internet and I wasn't getting the results I was looking for. Since that didn't work, I decided to try asking different brokers but unfortunately no one was of much help.
So I decided to look on the BNI website and look up the REALTOR's involved in those groups. I stumbled across Mike's profile. I was really impressed with his website and the team video on it so I emailed him. Within 10 minutes I got a reply and we set up a coffee date for the next week. We instantly hit it off!
What advice do you have for someone looking to get into the real estate industry in Vancouver?
Real estate is not as glamorous as social media has made it out to seem! You have to be really committed. For at least three years, you need to work full time before you really get the swing of things and start building a solid clientele. It takes a significant amount of time to establish your name.
I would suggest finding a mentor. Mike was that for me and still is! They can help show you the ropes.
What do you like most about being apart of Engel & Völkers?
The people!
I've worked in real estate in 3 different cities for 4 different brokerages and hands down this has been the best experience so far! Everyone is so supportive and professional. We have such high standards yet everyone is so collaborative. It feels like a small company as everyone knows each other on a first name basis.
Also the branding is on point!
Where do you see yourself in 10 years?
I'll be 40 in ten years, ah!
I'd still love to be working for E&V. Hopefully, our team will have grown and I will be in a position where I can help mentor an agent.
In my personal life, I will hopefully have a family of my own started!
Favourite restaurant in Vancouver?
I've been eating a plant based diet for almost a year now so I would say Nuba!
Favourite coffee shop in Vancouver?
Milano for sure.
What is one of your favourite neighbourhoods in Vancouver and why?
Yaletown!
I live and work in Yaletown so the convenience factor is high for me but I love how central it is. The proximity to Kits, the east side and gastown is amazing. You're steps away from the seawall and beautiful parks. I also feel like there is more of a community feel in Yaletown then other parts of downtown.
What does a day in your life look like?
Everyday is different but generally my day looks something like this:
Start the day off at an early morning class at Spin Society.
Then walk to work and grab a JJ Bean coffee on the way.
Spend the morning working in the office.
One of my favourite parts of my job is previewing and touring properties, so I'll spend a few hours doing that.
I always try to network at lunch, whether that is with a client or a referral partner.
Work some more in the afternoons.
In the evenings, I either go to Terminal City Club or make dinner with my boyfriend, which is usually followed by a walk or we go sit at one of the parks.
What's your favourite food?
Pizza! It's so versatile. If I had to eat one thing for the rest of my life, it would definitely be pizza.
Any secret talents?
I can make a mean mushroom risotto!
Want to get to know Bronwyn better or get a coffee at Milano? Give her a call at 604.788.1235!