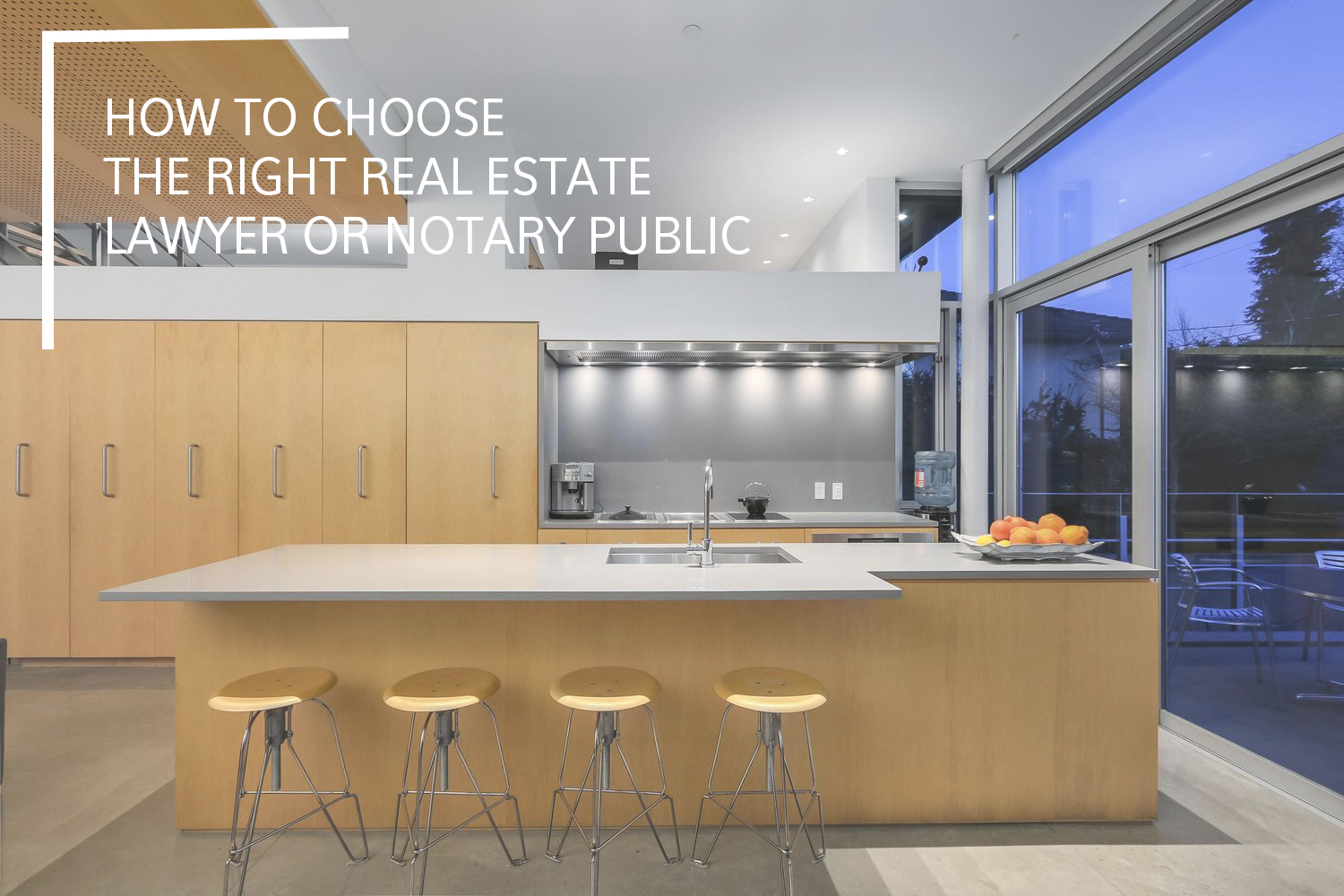 If you're a first time home buyer in the Vancouver real estate market, you may not have a Lawyer or Notary Public on hand or know of one that you trust. A home can be one of the biggest assets in life or the biggest liability, which is why it's so important to find a professional and knowledgeable lawyer to handle your transaction. They will ensure your rights are protected, help you understand the legal jargon and all the paperwork that is involved in buying a home in Vancouver.
What is the Difference Between a Real Estate Lawyer and Notary Public:
This is a common question we get asked when our clients are deciding who to use for their real estate transactions, whether they are purchasing a yaletown condo or a kitsilano home.
Both Lawyers and Notary Publics deal with legal matters, but a Notary Public doesn't represent clients in court and doesn't get involved in litigation.
Notaries in British Columbia work is restricted to "non-contentious matters in which all parties involved have already reached an agreement, like in real estate transfers, mortgages and estate planning."
What The Lawyer or Notary Public Will Do:
Ensure the correct property is purchased

The property title is transferred to the right name(s) at the correct time

Make sure the title is free and clear of the prior owners

Ensure you mortgage is registered properly on the property title

All the necessary documentation is executed and that every (buyer, seller, brokerage, other lawyers, government agencies, insurance companies, etc) have their appropriate copies as required

Make sure the statement of adjustments is correct - The legal process varies from province to province in Canada, so you will need to consult with your lawyer or notary public to find out the steps to complete your purchase. The lawyer or notary will prepare a "Statement of Adjustments" outlining all the financial aspects of your sale, such as the payment of property taxes to the date of purchase, fees and disbursements.
How To Find The Right Lawyer/Notary Public When Buying A Home In Vancouver:
If you have worked with a real estate lawyer for a previous transaction and had a postive experience, it's a good idea to work with them again as you know you can trust them. If you're a first time home buyer, as your Realtor who they would recommend. We do hundreds of transactions a year and work very closely with Real Estate Lawyers and Notary. Each of our agents has their go to person but all of them are trusted professionals. We would be happy to put you in touch with our lawyers! All of the lawyers we use have been practicing law for many years and know what they are doing. They know the Vancouver Real Estate market well and all the BC provincial rules and regulations.
Another option is to ask people you know that have recently purchased a home. Some questions you can ask:
Would they recommend the lawyer to friends and family?

Was the lawyer able to answer all of their questions, available to meet and take their calls?

Did they experience any unforeseen costs?

Was there a set fee?
Do Your Research:
Make sure you do your research! Check them out online, read reviews, see how long they have been practicing for and so on. You can also contact the BC law society or real estate board to help direct you in finding a great real estate lawyer in Vancouver. It's important that you find the right real estate lawyer right away. Once we transmit the deal documents to a lawyer, switching can cause delays in your transaction.
Real Estate Lawyer's/Notary Public's We Recommend in Vancouver, BC:
David Watts
David Watts Notary Public Corporation
1412-675 West Hastings Street
Vancouver, BC V6B 1N2
Phone: 604.685.7786
Naomi Narobi
Envision Law Corporation
610 – 1281 West Georgia Street,
Vancouver, BC V6E 3J7
Phone: 778-379-7300
A.J Kwong
Broadway Notaries
http://www.broadwaynotaries.com/
238 – 1501 West Broadway,
Vancouver, BC V6J 4Z6
Phone: 604-330-2485
If you have any questions or want some more information about Real Estate Lawyers & Notary Publics, give us a call or send us an email!