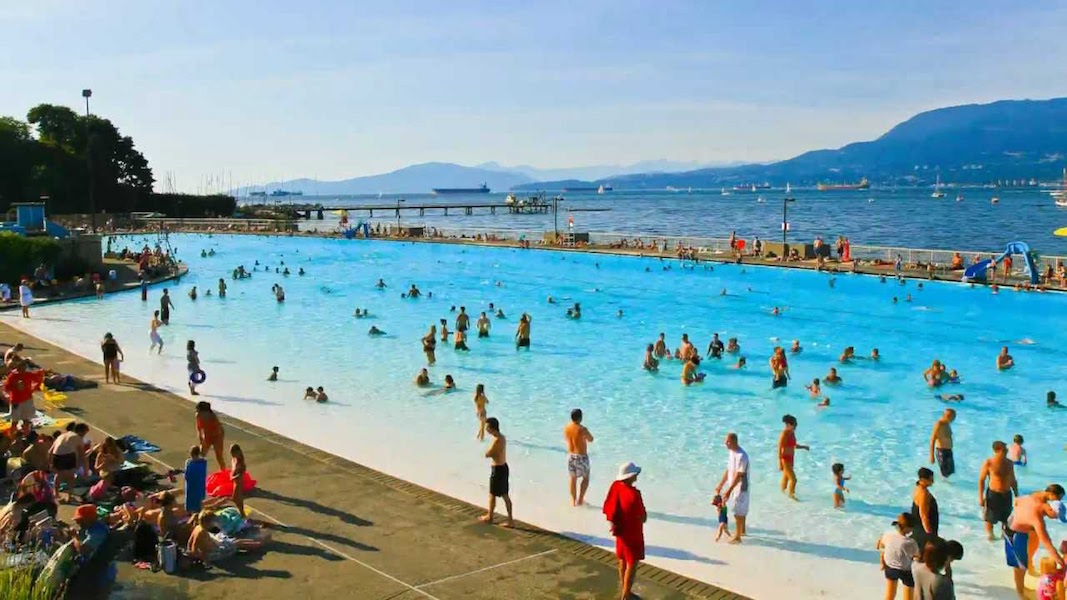 The time has come for the grand re-opening of the Kitsilano Pool. Honestly, it couldn't have come any sooner with this heat wave coming through and Kits Beach filling up with people - it's the perfect time to jump in the pool! The ocean is still a bit cold to swim in but if you want your saltwater swimming fix, then the pool is a perfect alternative.
Kitsilano Pool will be opening on May 19th from 9am to 8:30pm!
The pool underwent some serious renovations! Here's some details about what they did:
First Stage Completed in Spring 2017
The upgrades will significantly reduce the use of potable water (approximately 430,000 gallons per month), making the water feel saltier for an enhanced swimming experience

Electric power will eliminate the need for gas powered pumps during dewatering

The seawall will no longer need to be closed to accommodate dewatering pumps

Noise and emissions associated with gas powered pumps will be eliminated
Second Stage Includes:
Removal and replacement of the pool basin membrane, including caulking and gutter repair

Repair of the pool deck structure

Supply of an electric pump to replenish sea water and to dewater pumps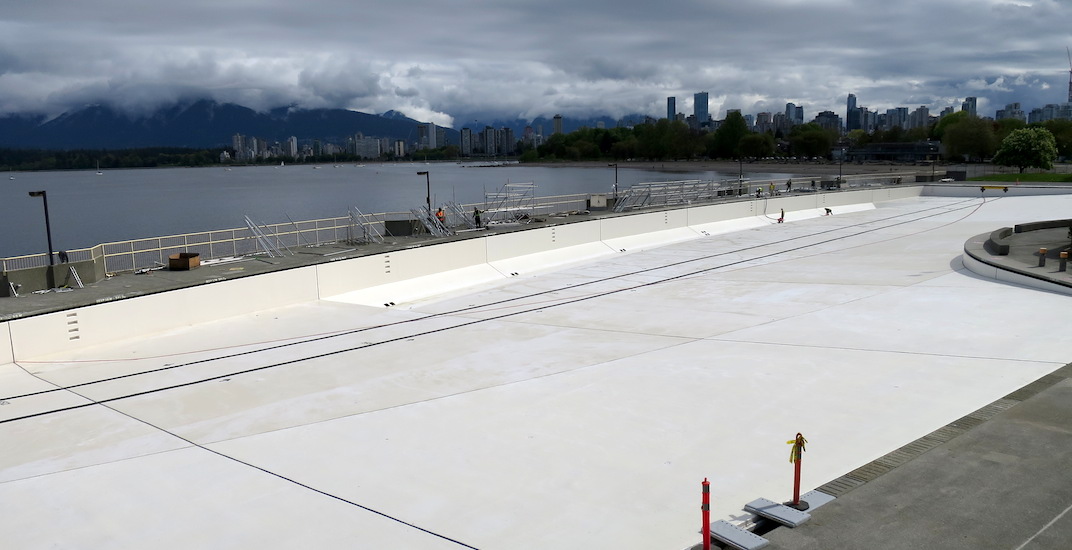 The 137 metre pool is heated, has a water park and 2 slides! There are lockers available for 25 cents and a cafe if you work up an appetite swimming. The pool will be open until September 16th.
Kitsilano Pool and beach is the definitely the place to be in summer! Make sure to check out the new renovations and take a dip in the pool.