The market for detached homes on Vancouver's westside was slow for the month of February. Detached sales were down 39.4 per cent below the 10-year February sales average. However, there are still lots of great homes available on the westside - including some architectural gems!
Vancouver is home to some incredible architects and designers. They push the limits, imagine spaces in new ways and are always pushing the status-quo. Whether they are designing new builds or revamping heritage homes, Vancouver has some of the best and brightest talent.
Here's a look at 4 standout properties with exceptional architectural prowess:
4056 W 36th Avenue:
Connecting the outdoors in!
The architect, Peter Cardew, uses a mix of materials including aluminum, concrete and wood. These natural materials help connect the outdoors within the home and flow seamlessly. This home was designed with intention and the home owners in mind.
The home features a grand room that includes living and dining areas that run the length of the house with a built in west wall fireplace. The three storey vertical space contains a maple wall that leads to the relaxing rooftop patio and year-round hot tub. the grand room opens out on to the main garden and outdoor dining terrace with built in year-round barbecue.
You can access the more inward looking rooms including the recreation room, the media room, and the temperature controlled wine cellar from the lower garden. the master bedroom looks out onto a southern panorama through a ribbon window the full width of the house.
The exterior of the house is primarily clad with zinc primarily for appearance, longevity, and minimal maintenance.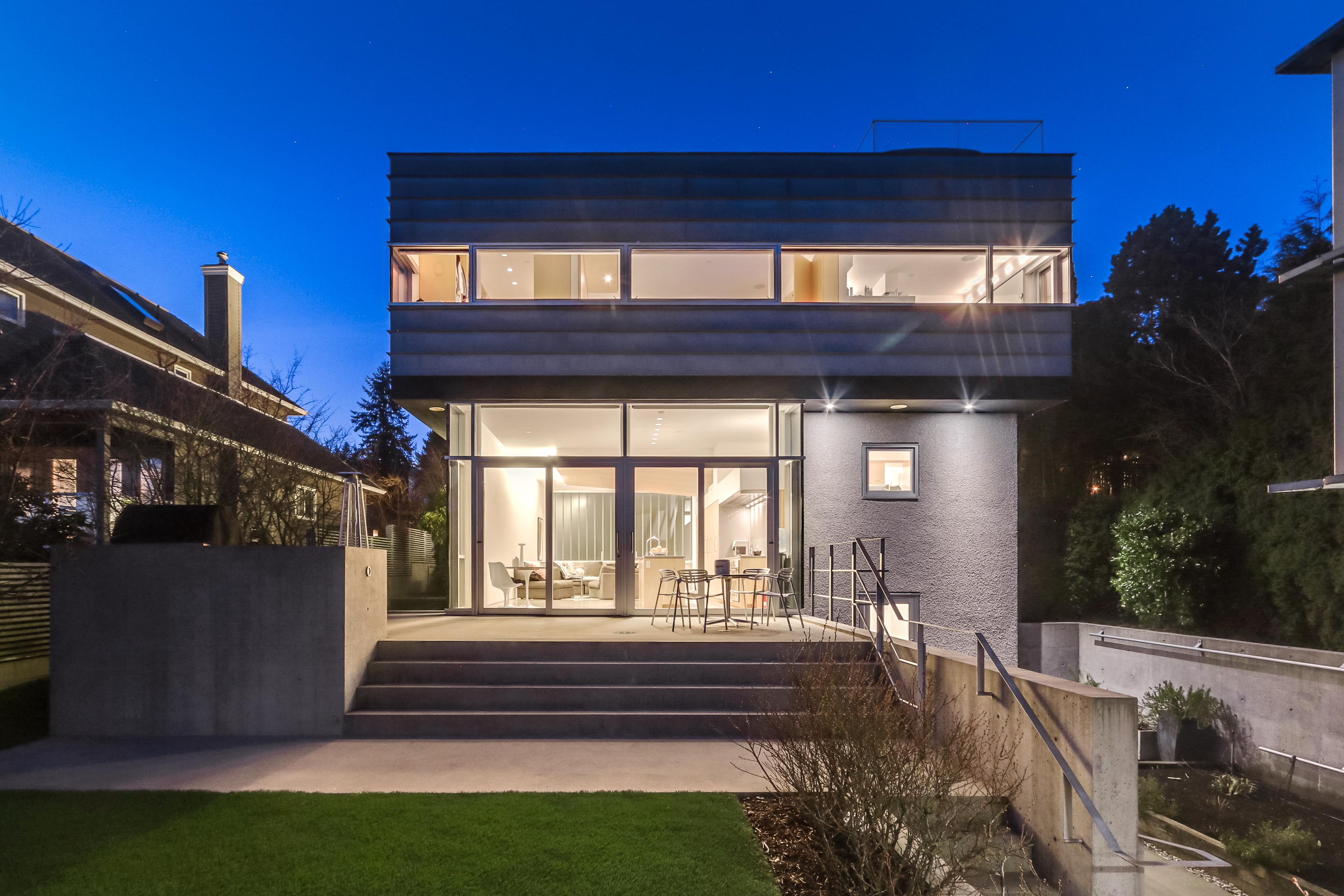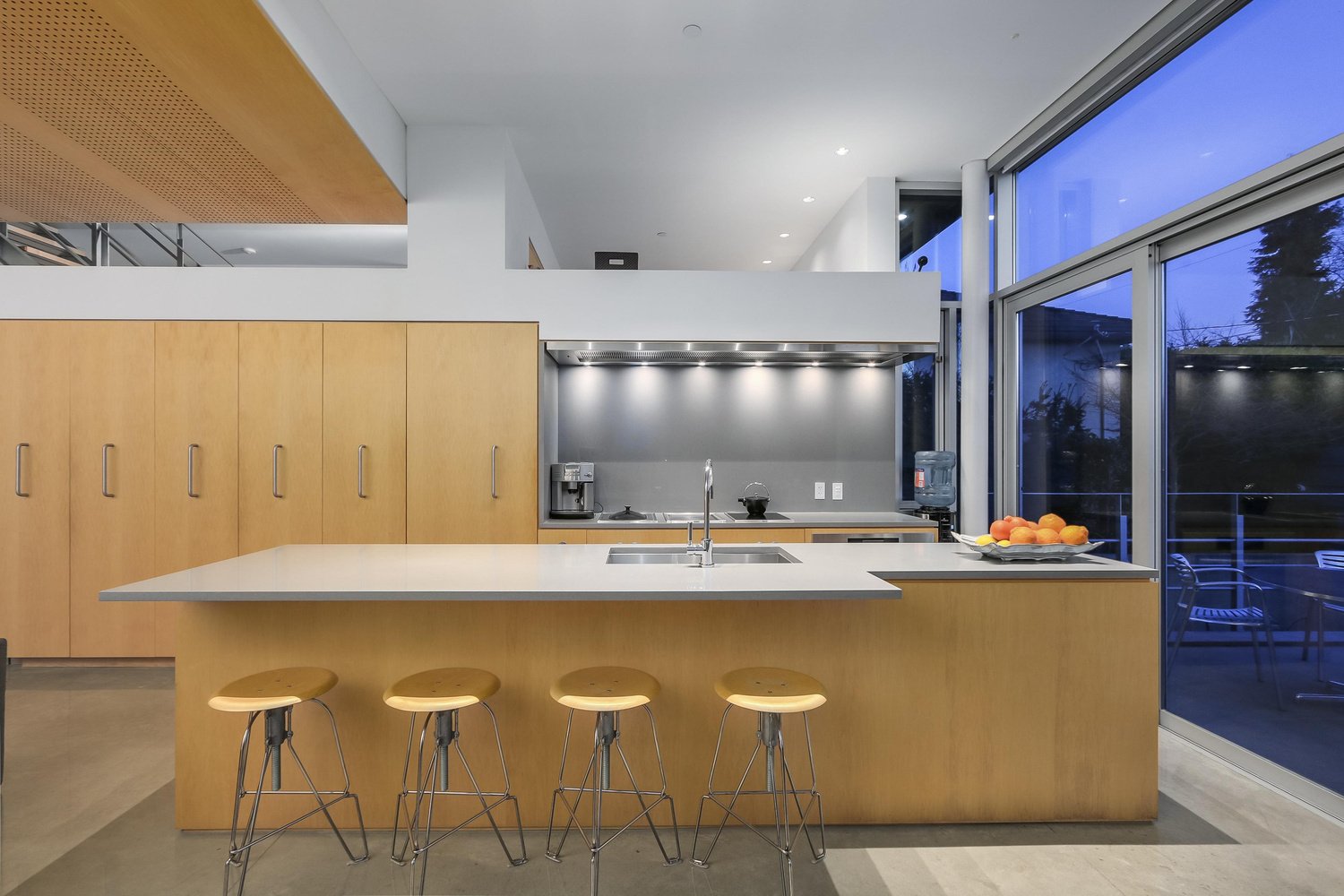 The Architect:
Peter Cardew
An unreconstructed but not hidebound Modernist. Cardew is always searching for what he calls the project's 'essense', the key undestanding of its nature that drives his architectural concepts. He contunously demonstrates imaginative ways to infuse classic Modernism with new ideas, keeping his work fresh + alive!
Cardew is originally from Britian but migrated to Vancouver in 1966. He gravitated towards Rhone & Irdeale, one of the more innovative firms operating in Canada at the time. Now Cardew is an independent architect.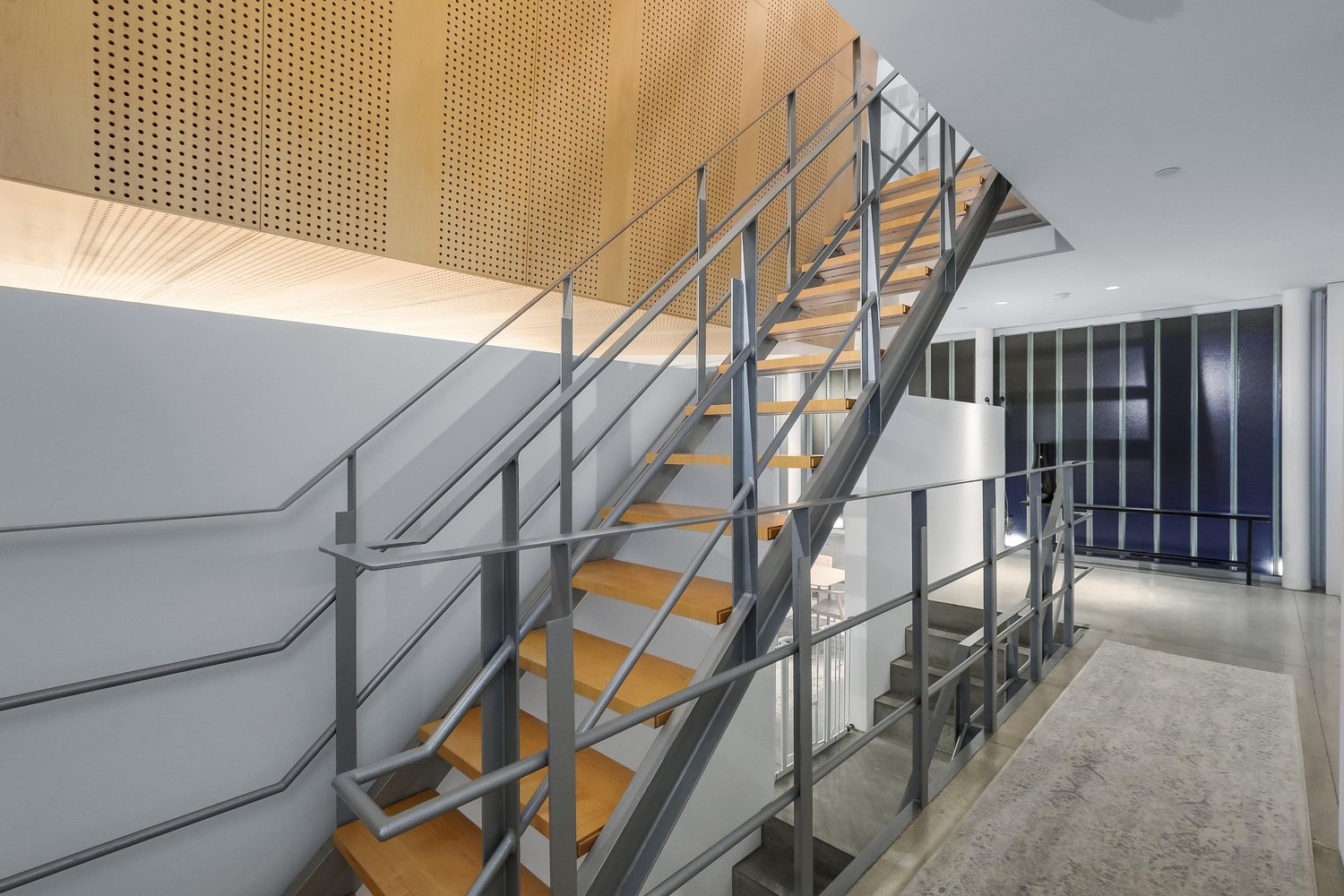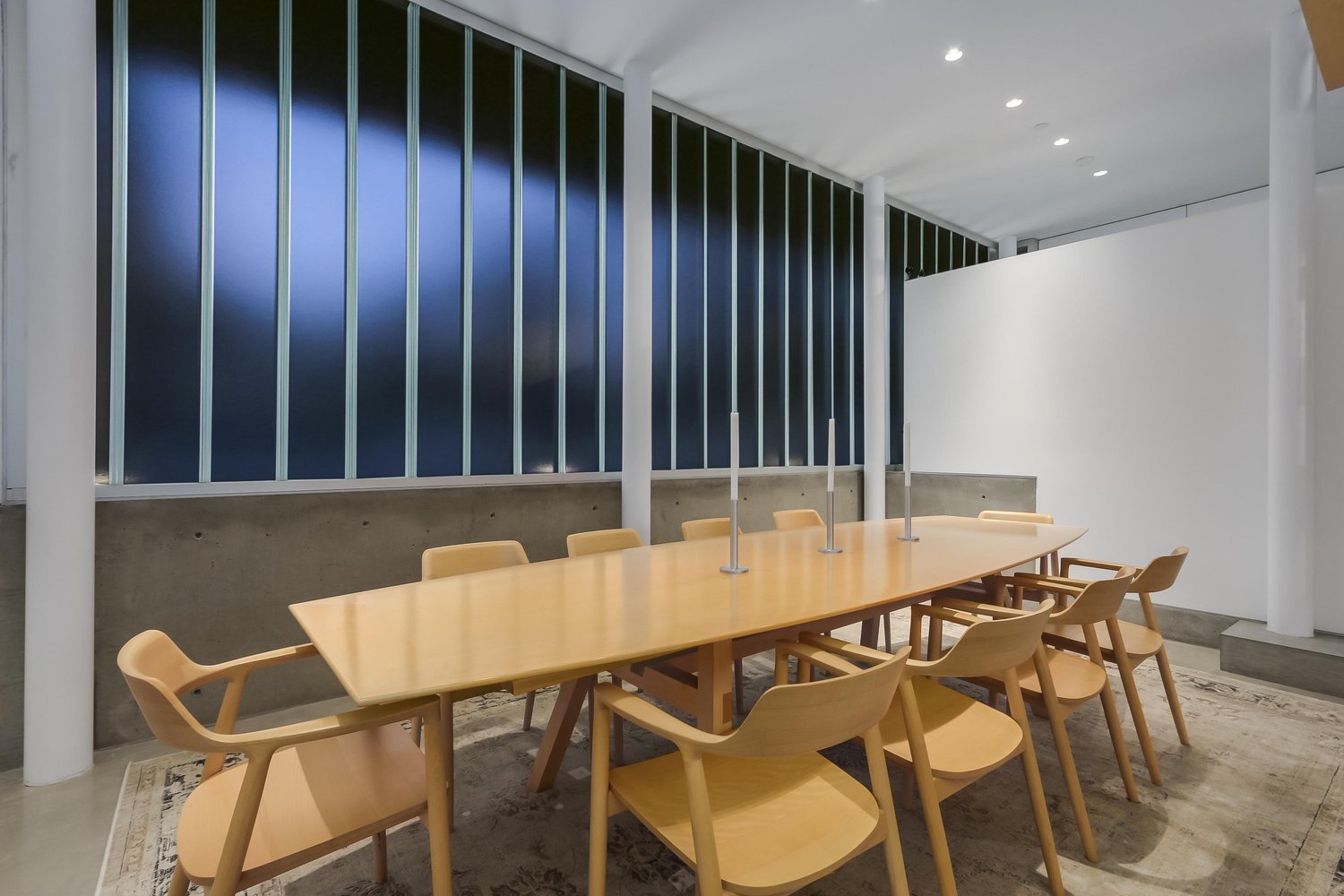 3651 W 48th Avenue
Mid century modern at it's finest!

Built by renowned architect Fred Dalla-Lana as his personal residence, this 4-bedroom Executive West Coast Contemporary is a perfect example of Late Mid-Century Modernism. Situated on a flat 50x120' lot w/walls of floor to ceiling windows overlooking tranquil outdoor gardens, the open concept living spaces seamlessly merge with the outdoors. Upstairs a large walk-out 340sf, sunny rooftop patio overlooks the private zen garden, accented with lush bamboo. Additional features include, fresh paint, two car garage, and extensive storage throughout.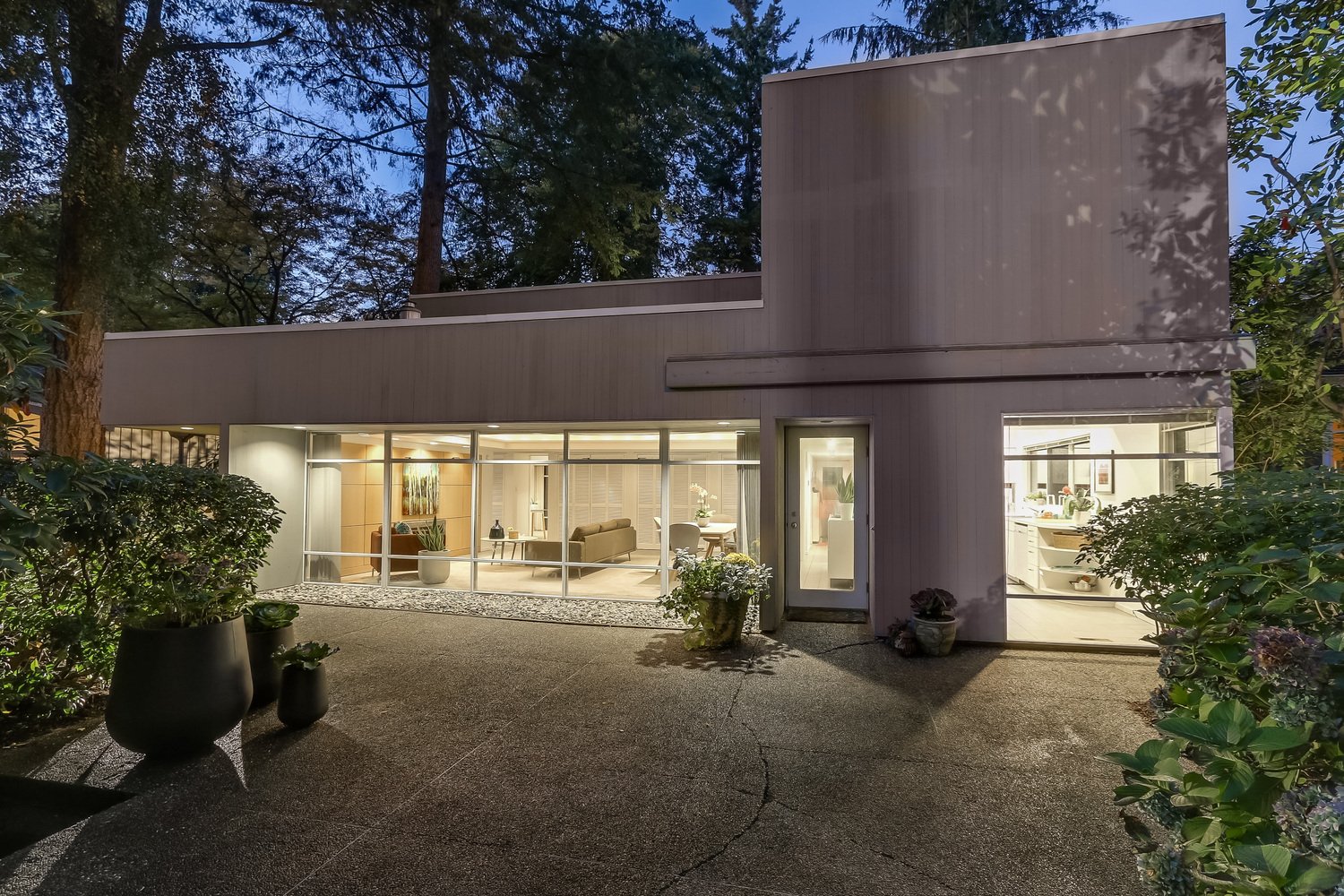 The Architect:
Fred Dalla-Lana
Fred Dalla-Lana is a key transitional figure between first and second generation of Modernist designers in Vancouver. Dalla-Lana graduated from UBC's School of Architecture in 1961 and worked closely with Arthur Erickson and Barry Downs. In 1972, Dalla-Lana help found DGBK Architects, which has steadily become one of Vancouver's leading design firms.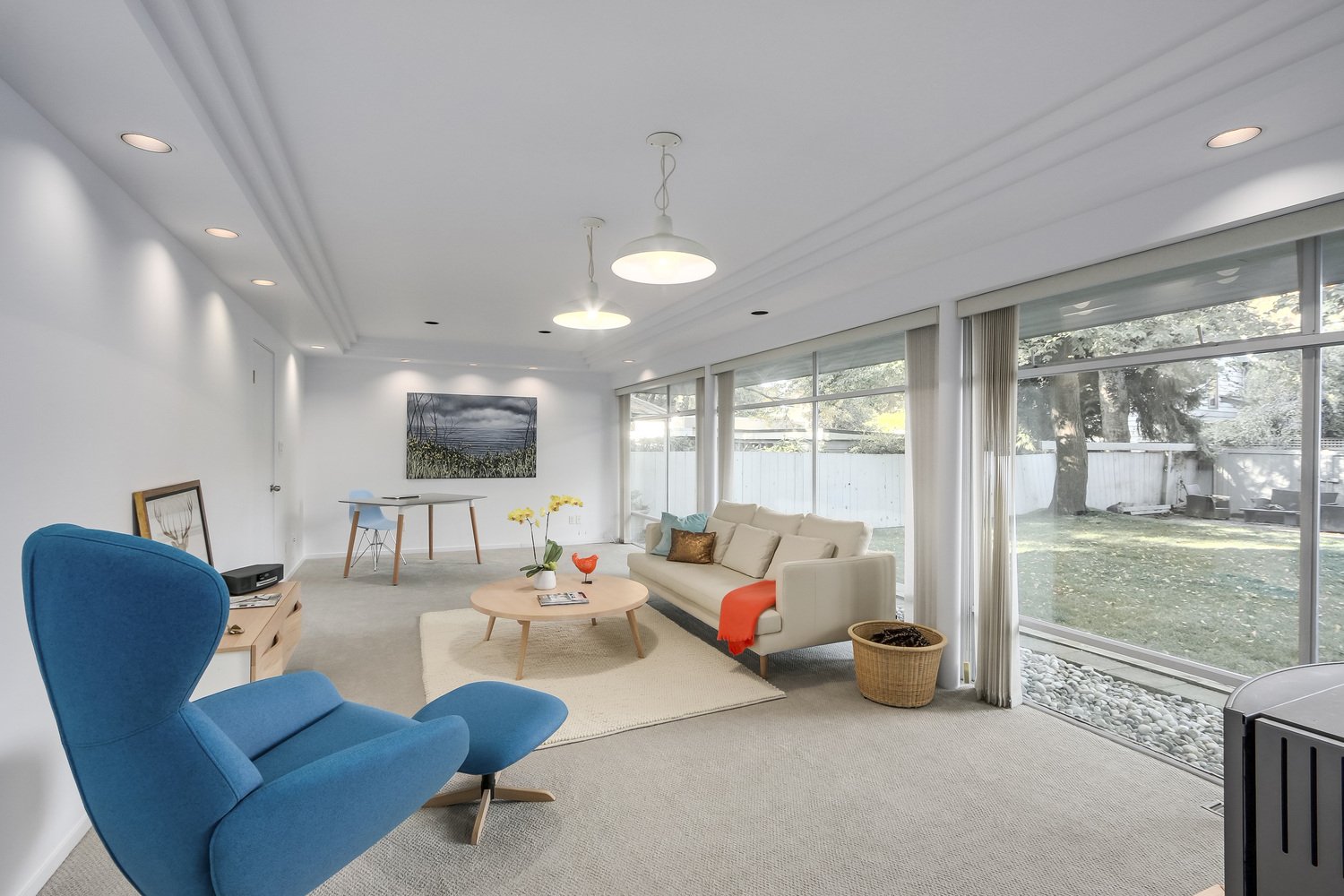 4585 St. George Street
70's architectural style!
The combination of a top notch designer, large lot, unique 70's style architecture, makes for a truly one of a kind house…
Bright and open are the first words that come to mind when you step foot into this incredible home. The soaring 16 ft ceilings combined with the floor to ceilings windows allow the spaces to flood with light. The chef's kitchen is a dream with marble waterfall counters.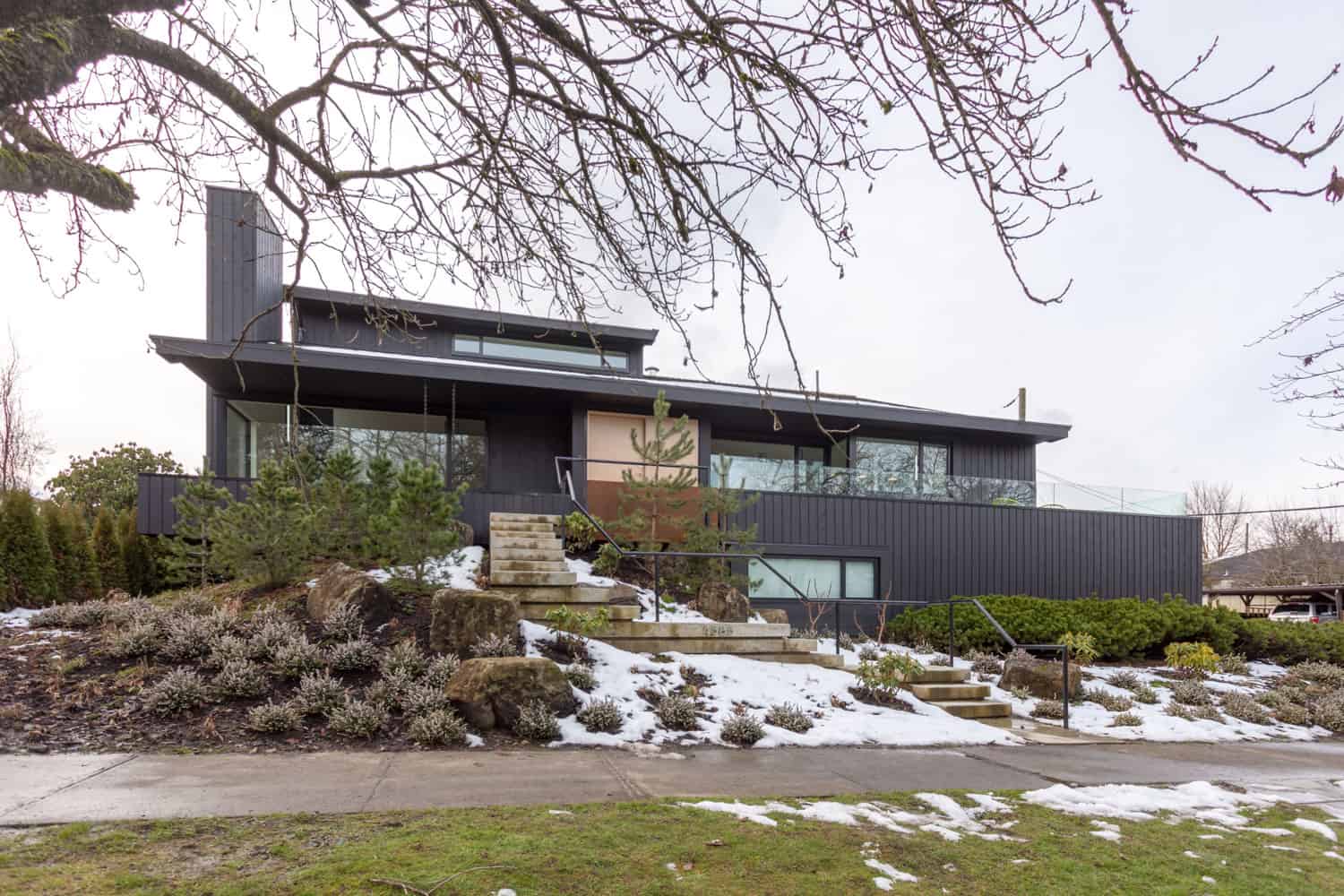 The Architect:
D'Arcy Jones Architects
D'Arcy is an award winning architect in Vancouver, BC since 2000.
Vancouver architect D'Arcy Jones spends a great deal of time thinking about potential – the potential to transform a space, to maximize a site or to inject fresh life into an older building.
Current projects include modern houses, multifamily buildings, art galleries, small and large renovations, and interiors.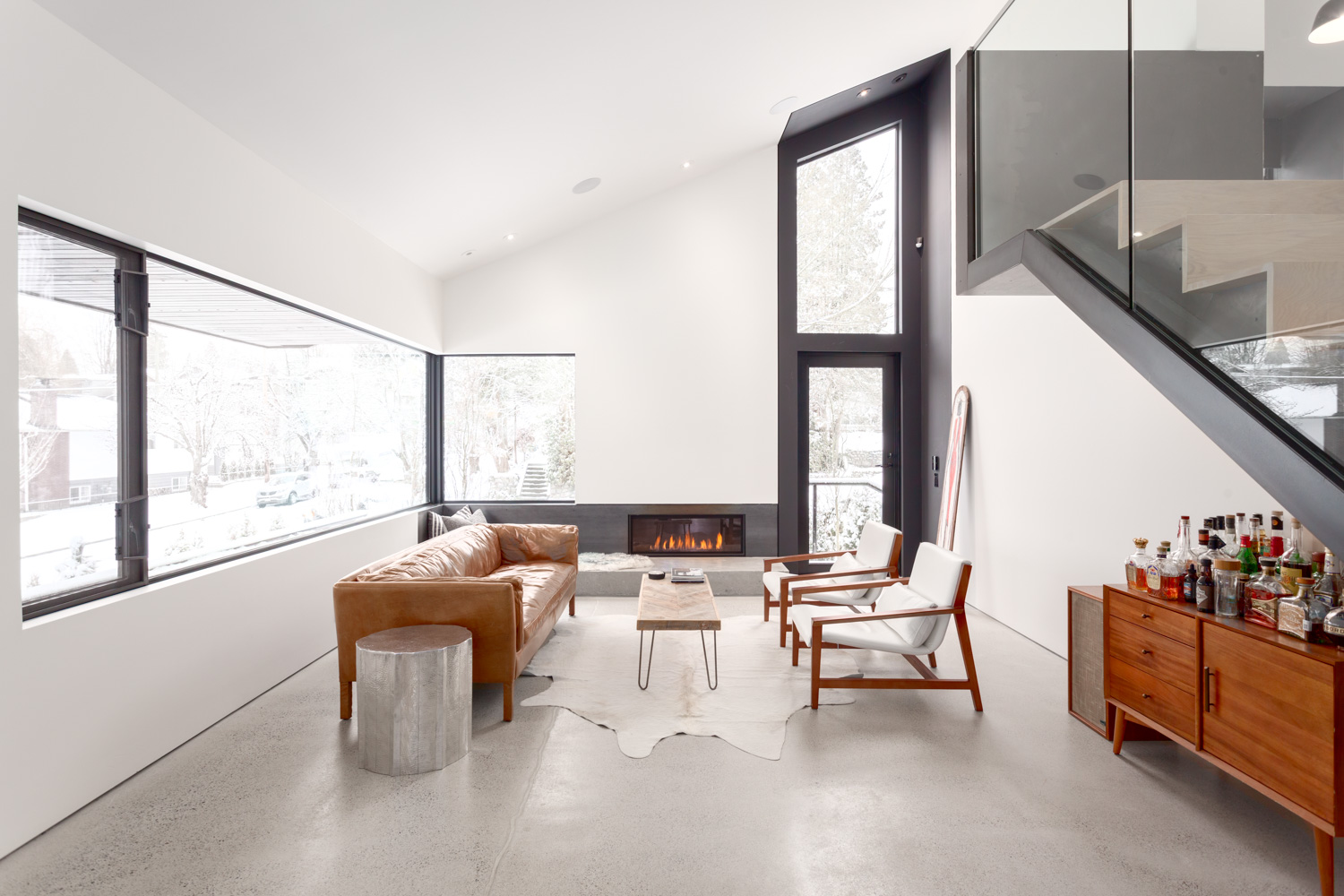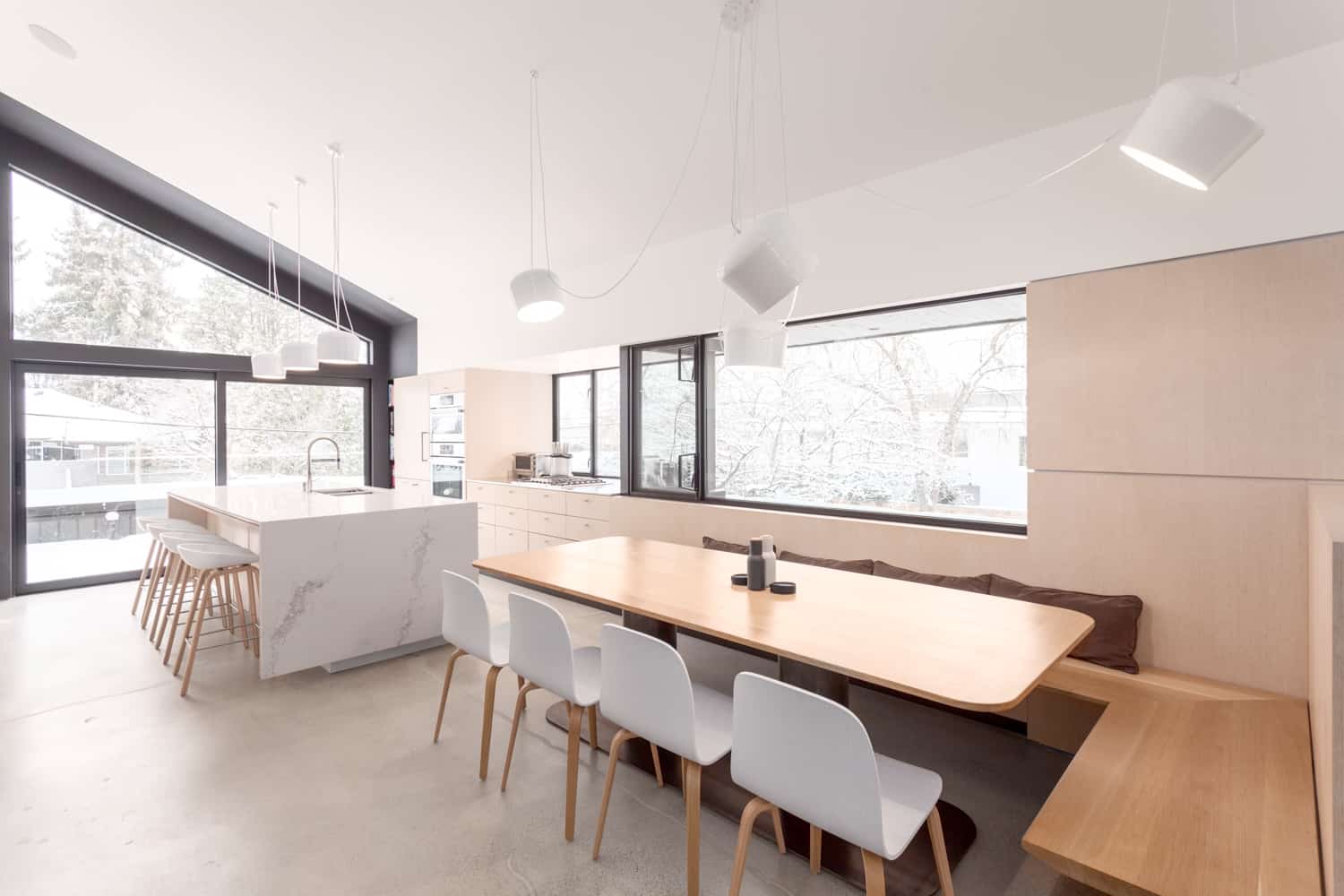 3979 Puget Drive
Modern meets functional!
A blend of unique design elements and ever-present functionality. The climate controlled wine wall display will be a hit with guests! Artistic glass-enclosed open-tread staircase.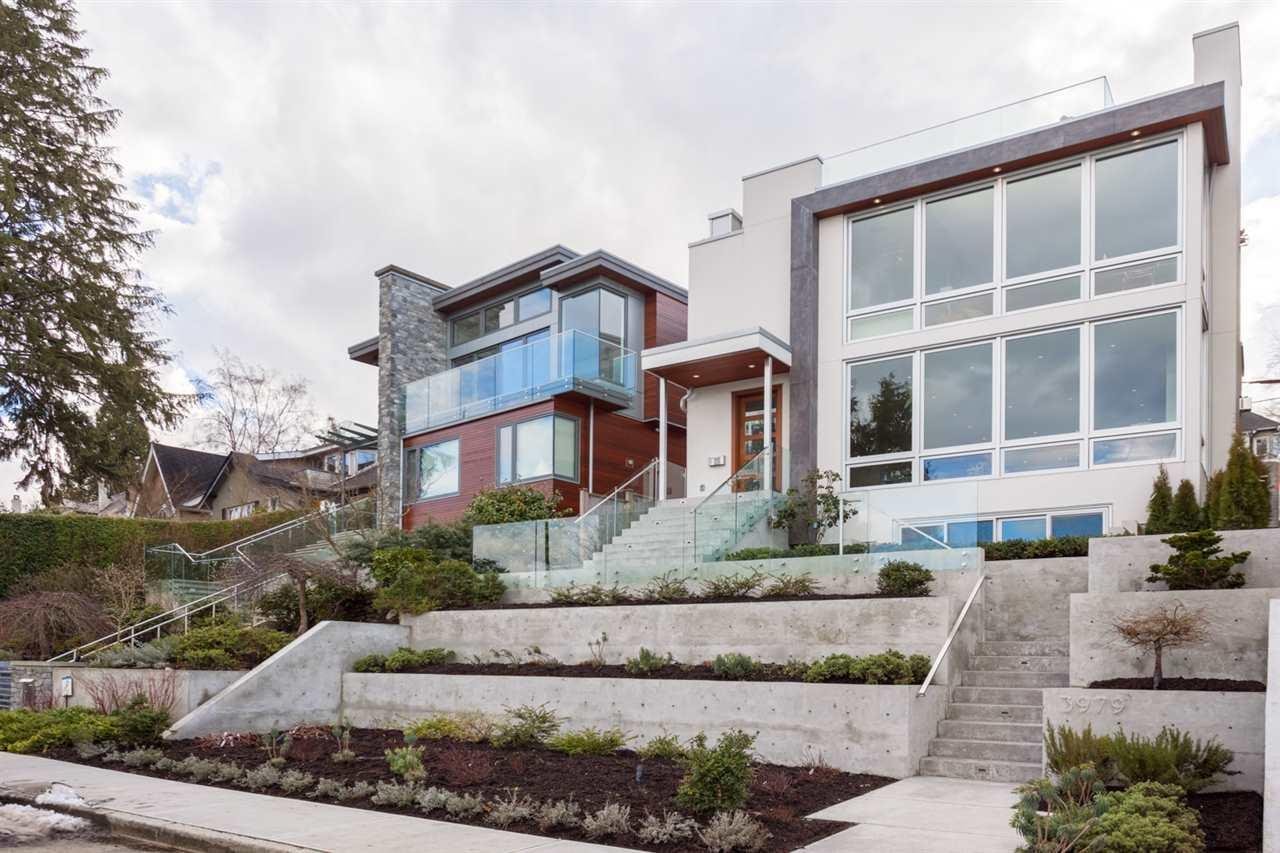 The Architect:
Ted Murray
Established in 1989, Ted Murray does of a mixture of projects in both commerical and residential properties. His philosophy is not dictated by any particular style or trend, rather he respond to the requirements of each client's needs and site conditions. Each project is carefully crafted and classically inspired.